Austria denies imposing quota on Russian tourists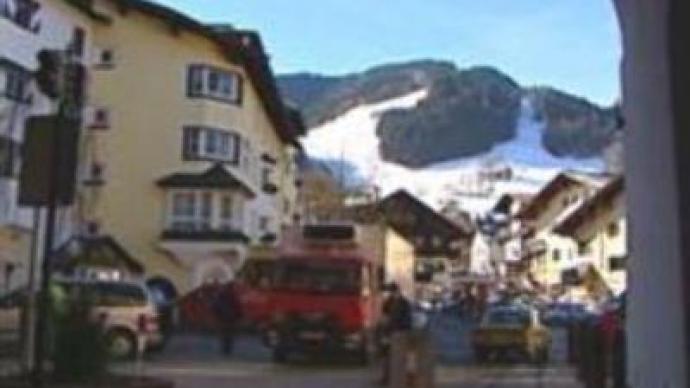 A few weeks after Russian skiers threatened to boycott the French resort of Courchevel, controversy over quotas on Russian tourists allowed to stay in the Austrian resort of Kitzbuhel appears to have been resolved.
Speaking on a Moscow Radio show, Gerald Bem, from the Austrian Tourist Board, denied talk of quotas. He added that on average Russians spend more money than other tourists in Austria. The controversy started after the Director of the Kitzbuhel tourist guild, Renata Danler, told the Russian channel RTR that plans were in place to limit the number of Russian tourists to 10%.
"I don't think this is discrimination, it was a risky decision but we don't want Kitzbuhel to be a resort dominated by one nationality,"
she added. Meanwhile, Gerald Bem mentioned that Renata Danler's comments were nothing more than rumours and that the decision was taken 3 months ago to remove her from her position. The proposal to limit the number of Russian visitors was not made by the Austrian Government but by local officials in Kitzbuhel. Some of the hotel owners and tourists in Kitzbuhel don't agree with the idea.
"In the last 5 years the behaviour of Russian tourists has changed. They have started speaking in English and they respect our customs, but they still have a totally different mentality,"
said Mayer Raish, a hotel owner. Christian Harish, President of the Kitzbuhel tourist office told the Russian news agency, ITAR-TASS, that in-fact Kitzbuhel would like to increase the number of Russian tourists by 8%. Around 132,000 Russians visited Austria in 2006.
You can share this story on social media: