5.2 earthquake shakes Melbourne Australia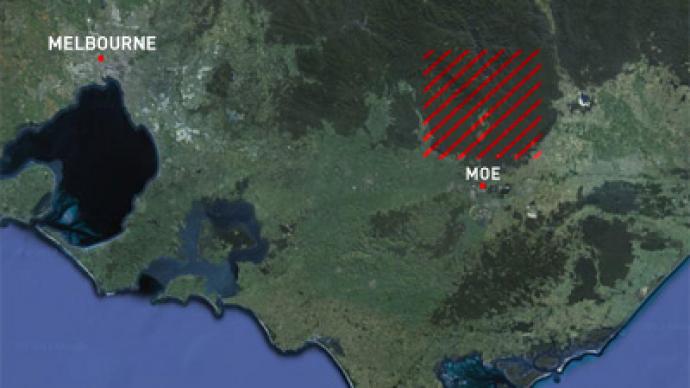 A magnitude 5.2 earthquake has hit the southeastern coast of Australia, 120km from Melbourne. No immediate details on casualties or damage have been released.
Windows rattled and floors rocked as the tremor hit around 8.55pm (AEST) on Tuesday, lasting for almost a minute.Residents in many suburbs have reported items on shelves falling over.The news caused immediate panic on the internet. The Geoscience Australia website crashed as people flocked online to see what had happened.Hundreds of people from suburbs across Melbourne took to Twitter within seconds of feeling the tremors. Within minutes it was the top Twitter-trending topic worldwide.The US Geological Survey says the quake occurred at a depth of 9.9 kilometers.Australia's Bureau of Meteorology said the tremor was felt further afield than Melbourne, with reports coming in from Bright and Myrtleford in the northeast and Wonthaggi in the southeast of Victoria.The joint Australian Tsunami-Warning Center says there is no tsunami threat to Australia.
You can share this story on social media: