Australia warns: Stay away from washed up deadly chemical canisters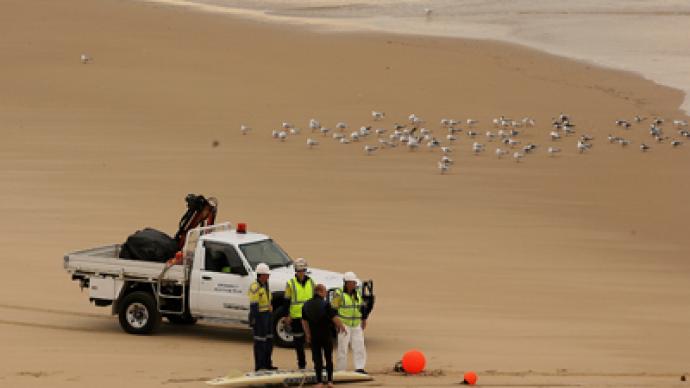 Australian authorities have issued a warning for all citizens to report and stay away from 20 silver canisters of highly toxic chemical washed up on east coast beaches. Reportedly the deadly substance may have fallen from a passing ship.
The chemical is believed to be aluminum phosphide and is deadly if inhaled or ingested. When the chemical comes into contact with air, it produces highly toxic and flammable gas, which can be fatal if inhaled, AAP reported.It is often used to fumigate ships, but can also be applied as a pesticide and rabbit poison in Australia."This is a highly restricted toxic substance and indeed a very dangerous poison," Fire and Rescue NSW (FRNSW) said in a statement."Should any member of the public come across anymore of these canisters, report it immediately. Do not try to inspect, open or transport it and ensure you stand well away from it," FRNSW said in a statement. At least 20 canisters filled with the highly poisonous toxic have been discovered on the beaches along NSW and Queensland over the past year. "It's possible that the containers may have come from a passing ship and washed up on the coastline," FRNSW stated.There are reports that the canisters have fallen off a foreign ship because they had no labels on them identifying the chemical inside, as do Australian-made canisters, according to AAP.  A man from Batemans Bay made the first discovery as he found a silver canister on a beach and brought it home with him. After an internet search he was able to identify the chemical. The Australian Maritime Safety Authority (AMSA) is investigating the matter, but currently it has no leads."It may not be possible to ultimately confirm the original source of the canisters due to the apparently long time lapse between when they may have entered the water and when they have been found," AMSA said in a statement.
You can share this story on social media: