Attempt to form Palestine national unity government fails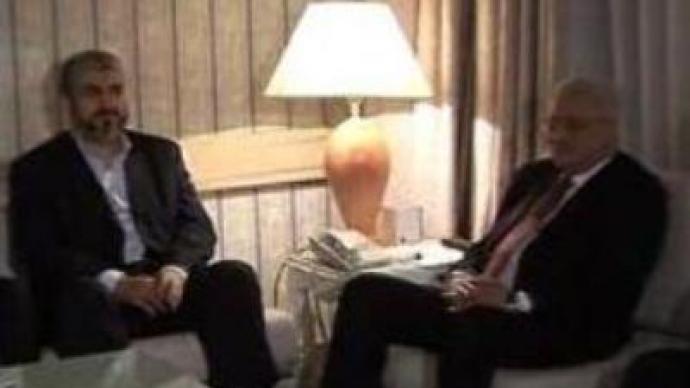 Palestinian president, Mahmoud Abbas, and exiled Hamas leader, Khaled Mashaal, have failed to agree on forming a national unity government during talks in Syria.
However, both men said discussions will continue, to try to end bloodshed between Palestinian factions in Gaza and the West bank. Months of infighting between ruling Hamas and opposition Fatah supporters, have claimed more than 60 lives, and President Abbas has threatened to call fresh elections if no deal on a new government is reached.Despite the lack of progress, senior Hamas officials have hailed the meeting as historic and a boost to the cause of Palestinian unity. Talks are expected to resume in Gaza in two weeks time.
You can share this story on social media: