Attackers of Russian tanker released in open sea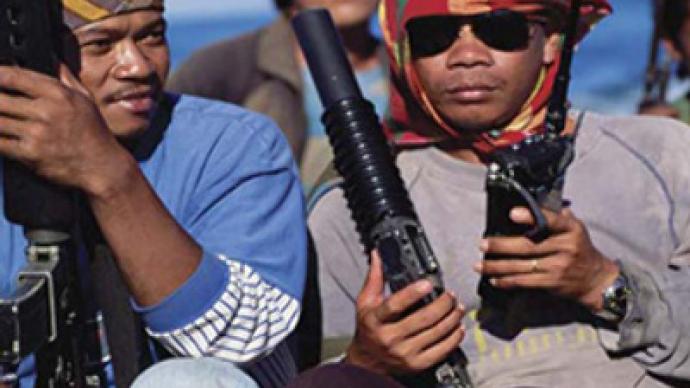 The Russian Navy has had to release 10 Somalis, captured earlier in an operation to rescue a seized tanker. There was no legal way to prosecute them for piracy.
The move is a result of "the imperfection of the international legal territory," explained spokesman for the Defense Ministry, Colonel Aleksey Kuznetsov.
The detainees had been disarmed by Russian marines, transported into their own speedboat and left to their own devices. An hour later, the boat was no longer detected by the destroyer Marshal Shaposhnikov, which performed the rescue operation.
Earlier on Thursday Russian President Dmitry Medvedev said the lack of an international legal agreement on how to prosecute Somali pirates undermined the effort to eradicate piracy in the region.
Two boats boarded the tanker Moskovsky Universitet on Wednesday, as it was transporting 86 tonnes of crude oil along the coast of Somalia. Russian crew members send a distress call and barricaded themselves in the engine room, shutting down all the machinery.
Several hours later, the Russian Navy ship Marshal Shaposhnikov arrived, after receiving exact co-ordinates from an Australian reconnaissance plane. In a 22-minute-long night operation, marines boarded the drifting tanker, killing one of the attackers and detaining 10 others. Another group of pirates managed to escape in one of the two boats.
Read also – Russia Releases Somali Pirates over Imperfect International Law
You can share this story on social media: