Attack on student in St Petersburg under investigation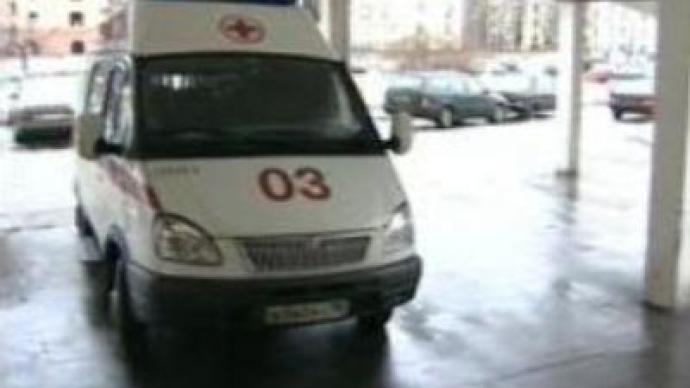 City prosecutors are investigating an attack on an anti-fascist activist. 21- year-old Ivan Yelin was stabbed 20 times by a gang on his way back home from taking part in a food handout for the homeless, organised by an anti-fascist group.
Preliminary reports suggest 8 people were involved. A criminal case has been opened into the attack which is being treated as attempted murder. The city prosecution service has not yet named any motive behind the attack. Prosecutors say further details could be available after the victim is well enough to give testimony.The student was a member of Food Not Bombs, an avowedly non-violent organisation that distributes food to the poor. In Russia, it is affiliated with Antifa, a local coalition of mostly youth movements that aim to combat fascism.In recent years, there have been frequent clashes between those who call themselves neo-Nazi and anti-fascists. There is a suggestion that Ivan Yelin was attacked by neo-Nazis, who spotted him at the Food Not Bombs event, and followed him.The city prosecution service treated the attack as attempted murder.At the moment, however, it is impossible to interview the victim.Konstantin Zhidkov, the doctor comments,
"He has multiple stab wounds to the chest and stomach area. He was operated on. There was a significant blood loss. He remains in a grave condition, but we are hoping that his prognosis is positive."
This is not the first attack of this kind in St Petersburg. Moreover, the city is regarded as a hotspot for hate crime.Timur Katcharava, another member of Food Not Bombs, was murdered just over a year ago in St Petersburg. His alleged killers are about to stand trial.Russia Today guest Galina Kozhevnikova, the Deputy Director of the Sova Centre, stated,
"St Petersburg is almost the only Russian city which has organised skinhead groups. They are well-organised and well co-ordinated. They are capable of carrying out joint action. There are no such groups in any other Russian city."
Nevertheless, even if the perpetrators are found, it does not mean that they will receive severe punishment.
"If a court recognises a racial motive behind a crime, it's usually classified as a serious crime. The culprits get long sentences, including lifetime imprisonment. The trouble is that in many cases courts don't recognise these crimes to be hate crimes. In this case, a probation period or an amnesty is possible. Therefore, the attackers develop a sense of impunity,"
Galina Kozhevnikova said. The Sova Centre claimed there had been 460 racist attacks in Russia last year, in which 54 people were murdered, 10 more than the previous year.The problem of hate crimes in Russia grows in spite of the fact that legislation increased sentences and made it easier to carry out prosecutions.
You can share this story on social media: