At least 29 killed in Baghdad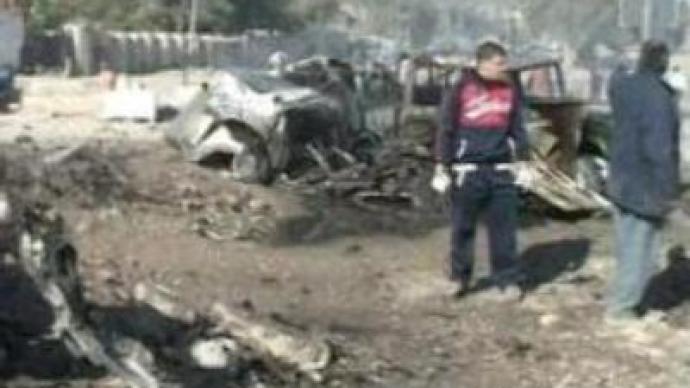 It's been another day of deadly violence in Iraq, with at least 14 people killed and several injured in northern Baghdad by gunmen who attacked a bus carrying civilian employees of a Shia religious group.
The gunmen set off a car bomb before spraying the minibus with bullets as it carried the employees to work. At least 15 others were killed in three car bomb blasts near a petrol station in a south-west district of Baghdad. The U.S. army said one soldier was killed in combat on Monday, and five other soldiers were injured when gunmen attacked a US military patrol.
You can share this story on social media: