'No regrets': Assange's supporters pay the bill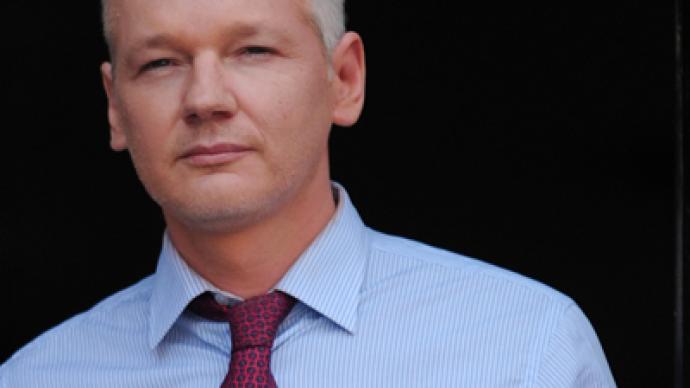 Thousands of British pounds sterling for Julian Assange's release on bail have been claimed by UK authorities. But those who posted the money for the whistleblower do not regret the loss.
Tuesday was the deadline for Assange's supporters to pay almost £94,000 (about $150,000) after he violated the conditions of his release.Vaughan Smith, an award-winning British journalist and one of nine supporters who had to pay, told RT that he does not feel let down by Assange."Obviously £12,000, the share that I lost – that is a significant sum. I don't personally hold Julian Assange responsible for that; he is entitled to claim political asylum – we all are, aren't we?"Smith praised Assange for his significant contribution to independent journalism."People like Assange are a part of the evolution of our society. We need people to test our tolerances and to challenge our views," he said.The journalist pointed out that Assange is enormously popular in non-Western countries, saying the whistleblower had strongly influenced journalism."Take India for example – there are 20 front pages all related to WikiLeaks exposures, all related to corruption and things like that. That's a great journalistic value."Speaking about the threats Assange may face in the US if extradited, Smith said that concerns are reasonable."If you look at Bradley Manning, who is alleged to be the person who provided this information, if you look at his treatment … I think it is reasonable for us to believe that if Julian Assange were to go to the United States, that he would face torture," he explained.In June Assange, who was released on bail while awaiting a British court's decision on his extradition to Sweden, left his house in London and went to Ecuador's embassy asking for political asylum.On August 16 Ecuador granted the asylum, but the whistleblower still remains at the embassy, as the UK has denied him safe passage.
You can share this story on social media: