Assange's extradition case postponed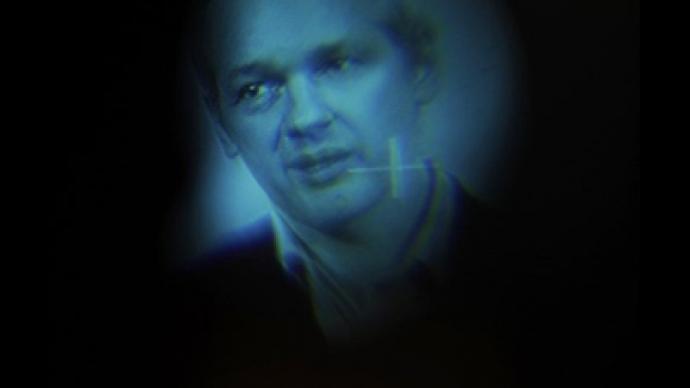 Two days were not enough for a London court to decide on whether the WikiLeaks founder should be handed over to Stockholm.
The hearings will resume on Friday, when the closing statement on Assange's case may be read out. In fact, the judge has already warned he may not be able to announce his decision then, and that it may be postponed up to several weeks. The delay was explained by the fact that there was not enough time to hear the closing statement. Assange is wanted for questioning in Sweden over allegations of rape, molestation and unlawful coercion following statements made by two women in Sweden in August.The prosecution's main argument was that there is no reason why Assange should not go to Sweden. The chief Swedish prosecutor, Marianne Ny, has yet to attend the proceedings, although she reportedly received a challenge from Assange's lawyer asking her to come to London.The prosecution has assembled as evidence approximately 100 text messages from the alleged victims of Assange, who claimed he sexually assaulted and raped them. The defense, for its part, claims it was not allowed to obtain a copy of these messages. The defense argues that the two women expected to be paid, wanted revenge against Assange, and were planning to contact newspapers to have the whistleblower's reputation destroyed.The defense also said that if Assange is extradited to Sweden, it is doubtful he would get a fair trial. Assange, who outraged Washington by publishing tens of thousands of its military documents and diplomatic cables, has always said that the allegations are politically motivated.A former Swedish judge speaking on behalf of the defense said that the rule of law in Sweden has been deteriorating since the mid-1970s. The retired judge suggested that the prosecutor holds a grudge against Assange because she allegedly holds radical feminist beliefs. She added that public opinion in Sweden is very much against Assange, saying that many people claim he is a rapist without even listening to the evidence.The defense's main argument is that Assange's human rights could be violated if he is extradited to Sweden, as Washington may then seek his extradition to the US.Meanwhile, a Swedish court has announced that even if Assange is extradited to Sweden, he would still be under the jurisdiction of the EU, which would mean that Sweden would have to request permission from the UK for Assange's further extradition to the US.
Too close for comfort
Brian Palmer, a social anthropologist from Uppsala University, says that although Sweden may be a small, neutral, Scandinavian nation, "The current foreign policy establishment in Sweden has a remarkably close relationship with the United States."The country that gave the world ABBA, flat pack furniture, four dollar meatballs, top models and blonde bombshells, may not be so neutral after all.American influence is everywhere, from food to feature films, but in Sweden it seems to be supersized."Just the other day the Deer Hunter film was shown again on Swedish TV for the 50th or 60th time. It's an awful film, it's the worst propaganda," says Al Burke, Nordic News Network.Sweden's ties with NATO, a member of which the Nordic country is not, could be best described as politics through the back door. "You have the military and some politicians cooperating intensively with the US and NATO and a large part of the population being totally unaware of all this stuff going on," Al Burke reveals.But it is not just what Swedes are not taking in, it is also what their leaders are ready to give.From Juilan Assange to terror suspects, to NATO support: when America wants something it gets it, but why and what's in it for this so-called neutral nation?"They get all the benefits of being an intelligence partner of the United States without the baggage of being in NATO," reveals investigative journalist Wayne Madsen.It is a partnership that has been decades in the making."There's been a willingness to do the errands of the Unites States over many years, from questions of making asylum seekers in Sweden available to the CIA, but is particularly strong now with a right-leaning government in Sweden," Palmer said.And with the US wanting Julian Assange for alleged spying and Sweden wanting him on sex crime charges, he is a wanted man by quite a team."The Assange WikiLeaks case seems to be just a continuation of this very old intelligence relationship," shared Wayne Madsen.Here are some other relationships we dug up…Julian Assange ticks off the US with fierce reaction from one of the countries most notorious neo-cons Karl Rove, a George W Bush adviser."This is not a particularly credible source. In my mind he's a criminal and he ought to be hunted down and grab and put on trial," Rove told Fox News.These words from Karl Rove who claims he is part Swedish and just happens to be advising the country's Prime Minister Fredrik Reinfeldt, while the former Swedish Minister of Justice Thomas Bodström is a partner in the firm which filed charges against Assange for sex crimes.With another link to the US, Thomas Bodström is claimed to have handed the CIA asylum seekers from Sweden who were then tortured."The questions about neutrality became even clearer thanks to some of the documents from exactly WikiLeaks," Brian Palmer reminded.So it could be argued there is enough room in the British justice system to protect Julian Assange from the United States and let him keep blowing his whistle.Journalist Ron Ridenour says Washington's influence in this case is extremely strong. The United States is capable of anything; they "could very well assassinate Assange either legally or not legally." "The United States are so arrogant and so powerful that they don't care really that much if the world finds out that they are terrorists. The world should know that the US is the world's greatest terrorist… The tortures they conduct, so many horrible crimes have been revealed already.  And the United States continues with the same policy. They make some excuses here and there, and their former president admits it in his own autobiography that he gave orders for torture.  In am skeptical that just because one knows how bad the devil is, that that will curtail them from prosecuting Assange.  On the other hand, for Sweden of course or Great Britain if they delivered him, that would be bad propaganda for them.  People would be very upset.  But that is not the only determining factor for the government to make a decision as to whether or not they cooperate with the United States. I mean the US is so powerful that they can harm economically and politically both the Swedish government and the British government."
However, liberty campaigner Paul Wiffen says the British court is not allowed such latitude as to discuss the possibility of Assange's extradition to the US. Besides, no action has been taken by the Americans toward the British authorities. "There certainly will be very little discussion of the American situation, the WikiLeaks situation in the court – unless, perhaps, by Assange's lawyers, in an attempt to expose the possibility that this case in Sweden is merely a front for the US authorities to deal with a country that is slightly more inclined to answer their call when they summon," he told RT.
People overwhelmingly support freedom of speech in the face of the fight against WikiLeaks, because the free flow of information is crucial to democracy, as has been proved in Tunisia and Egypt, says Loz Kaye, head of the UK Pirate Party. "So people will be very concerned about any kind of attempt, through an apparently politically motivated action, to crack down on that work," he told RT.
The US is very likely to be exerting political pressure in this case, because, as shown by the WikiLeaks cables, the Americans do not shy away from this method in reaching their aims, said Lotte Folke from Denmark's Independent Daily newspaper."I do, however, think that both Great Britain and Sweden are countries with great traditions for an independent judiciary, so I find it rather unlikely that the legal system in those countries will listen too much to political pressure from the US," she told RT.
You can share this story on social media: