RT recalls 2012: Assange's ordeal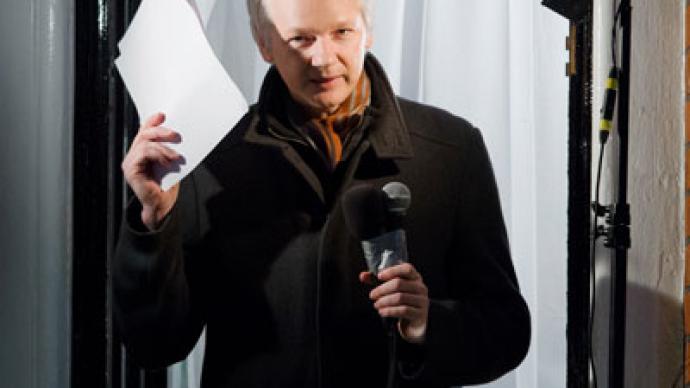 In 2012 Julian Assange was fighting against extradition in the UK courts. He lost and ended up in the Ecuadorian embassy: granted asylum, but unable to leave. Yet he managed to host his own show on RT, write a book and talk about freedom of speech.
Ecuador granted political asylum to WikiLeaks founder Julian Assange on August 16. The decision came almost two months after the world-famous whistleblower came to the country's embassy in London seeking protection in an effort to avoid extradition to Sweden. "We have decided to grant political asylum to Mr. Assange," said Ecuadorian Foreign Minister Ricardo Patino. "We believe that his fears are legitimate and there are the threats that he could face political persecution."Swedish authorities want to question Assange over allegations of "unlawful coercion and sexual misconduct." He is not charged with any crime. The UK Supreme court ruled WikiLeaks founder should be extradited to Sweden. Assange remains convinced this would lead to his eventual extradition to the US, where he would face charges of espionage following the publication of thousands of classified documents, including secret cables of the US State Department.
While waiting for the outcome of his trial and under house arrest, Assange hosted the talk show The World Tomorrow, aired exclusively by RT. His guests included Malaysia's opposition leader Anwar Ibrahim, Hezbollah leader Sayyid Nasrallah and Ecuador's President Raphael Correa.The show gained over a million views on RT's YouTube channel, with hundreds of thousands visiting the show's page.
After losing his case, the WikiLeaks founder went to the Ecuadorian embassy, where he has now been living for more than six months. It is still not clear how Assange would travel to Ecuador. British police are forbidden from entering the embassy without Ecuador's approval, but Assange has no way of boarding a plane to Ecuador without traveling across London and exposing himself to arrest for violating his bail terms. Living in closed space with little fresh air has complicated Assange's chronic lung condition that requires constant medical treatment.
Despite being cooped up in the Ecuadorian embassy, Assange remained vocal on the issue of openness and democracy. He co-authored a book arguing that the world is at a pivotal decision: Whether the internet will free us or enslave us. He also gave speeches, including one to the UN, in which he called upon the United States to move from words to actions, and put an end to its persecution of WikiLeaks, its people and its sources. WikiLeaks founder summed up the year with his Christmas speech from the balcony of the embassy. In the speech, Assange vowed to publish some 1,000,000 new documents in the coming year and has called upon people to continue fighting for democracy "from Tahrir to London."Assange also announced that he intends to run for a seat in the Australian Senate in next year's federal election and form a WikiLeaks party.He remains positive, saying things could be worse. "One gets used to things. Other people are in much harsher conditions than I am…[the embassy] is certainly preferable to solitary confinement in Sweden or the United States."
You can share this story on social media: