Extradition showdown: UK Supreme Court to rule on Assange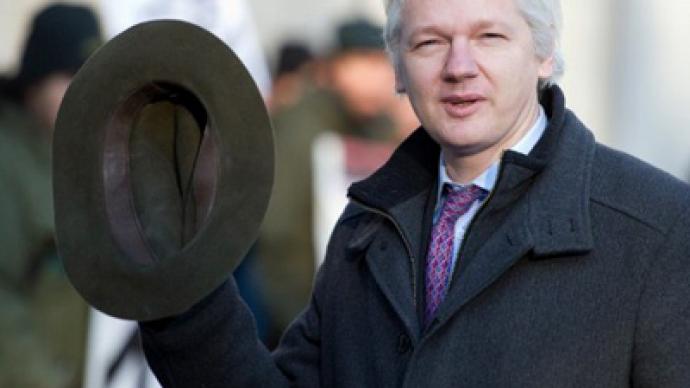 Julian Assange's legal battle in the UK may be close to its end. Next week the country's Supreme Court will decide whether the scandal-stirring whistleblower is to be extradited to Sweden, where he faces several sex crime allegations.
A panel of seven Supreme Court judges will make their decision next Wednesday, May 30. Assange's lawyers are calling on judges to block the extradition. They say that the initial European warrant that put Assange under house arrest in Britain over 500 days ago was "invalid and unenforceable" and that Swedish prosecutor had no authority to issue it.The controversial cyberspace activist is accused of raping a woman in Stockholm back in 2010. He is also wanted by the Swedish authorities for questioning over sexual assault allegations.Julian Assange claims that the legal case against him is politically motivated and fabricated by governments outraged by their dirty secrets being published on the notorious whistleblowing WikiLeaks website.Since the previous hearing in the high court in February, Julian Assange has launched his own talk show on RT. Each episode features a prominent guest speaking with Assange on topics considered highly provocative and even shocking by mainstream Western media.A fresh portion of delicious revelations will be aired on RT next Tuesday, just a day before possibly the last Assange court hearing in the UK.
You can share this story on social media: