Assange is safer in the UK than in Sweden - expert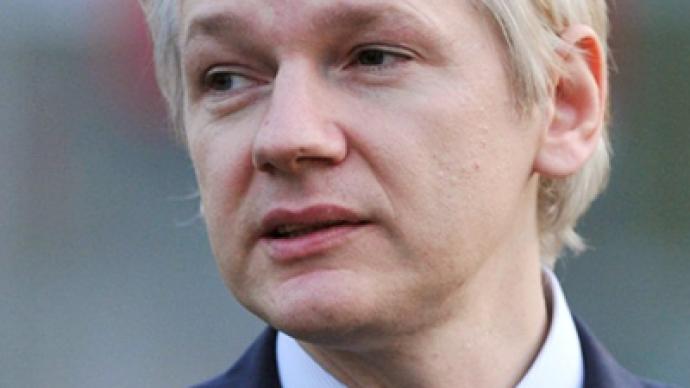 Dr Brian Palmer, a social anthropologist from Uppsala University, believes that Julian Assange is safer in the UK than in Sweden. RT has asked him about why Sweden wants the WikiLeaks founder so badly and his fate if he were to be extradited.
RT: Sweden has been in the spotlight quite a bit lately with the WikiLeaks scandal, spy and sex probes involving Assange. Why does Sweden want Julian Assange to be extradited? Is it just to be questioned rather than for the sex crimes alleged against him?Brian Palmer: It is hard to say. Certainly sexual misconduct is taken seriously in Sweden, but few cases get anywhere near the kind of judicial energy behind them as this had. So that seems to be also the other factor at play. It may be partly the prosecutors and lawyers involved and issues of their carriers. It may also be that there is pressure from the foreign policy establishment in Sweden and even from the United States. That's playing a role. RT: Do you think that eventually Julian Assange will in fact be extradited to Sweden.BP: It wouldn't surprise me if he is in the end. But I would say he and his lawyers are fighting chance of keeping him there and suggesting that whatever questioning of him, the Swedish prosecution want do to can easily be done by video link?RT: Many critics say if Assange is extradited to Sweden it will be very easy for the US to get him into custody. Do you agree with that?BP: I think that it is quite right- it will be easier to get him to the US from Sweden than from Britain. The Swedish government has shown itself to be more pliant than the British – surprisingly giving the so-called special relationship of trust between Britain and the USA. And the Swedish press has been – in Swedish, public intellectuals – has been less vocal in defending WikiLeaks than many people and many newspapers in Britain. So I think he is safer there. RT: How much influence do you think the US on a whole from Assange to NATO to asylum seekers being taken into custody have on Sweden?BP: Enormous influence and in a way almost puzzlingly, so at this historical moment that Sweden should be so eager to host NATO military exercises in the North, to share intelligence information at the very high level with the US and NATO that Fredric Reinfeldt was so very eager to visit Bush – it was one of his first major international visits after he became prime minister in 2006. All of it is a bit puzzling when the US is no longer so central to Sweden's exports, for example, as it has been at a certain period when European relations ought to be more central to Sweden in certain ways. And all of this is a far cry from the Sweden of the 1970s and early '80s, when Olof Palme was prime minister and when the most important relations were often with developing nations, with the South African freedom movement, with India, with the non-aligned movement. So that the once very progressive Sweden has become something of a voluntary apprentice state, some would say vassal state of the USA. RT: Why do you think that Sweden took those kinds of policy moves? BP: I think a lot of this is admiration for the United States among the foreign policy elite in Sweden, many of whose members have studied at top universities in the US and spent time there and have a good network of personal friendships in the US, and now with the conservative government, since 2006 those ties have become even stronger.
You can share this story on social media: