ASEAN urges an end to North Korea's nuclear programme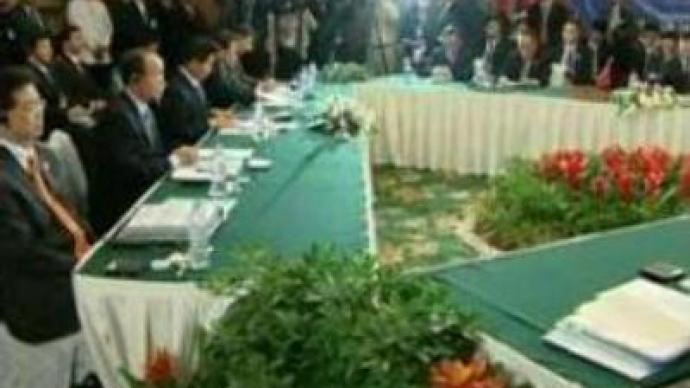 The penultimate day of the ASEAN summit in the Philippines has been dominated by North Korea's controversial nuclear programme. Regional powers urged Pyongyang to return to international talks aimed at resolving the dispute.
At their first 3-way meeting in two years, the leaders of China, Japan and South Korea had a clear message for Pyongyang: give up the weapons programme and return to international negotiations.Although Moscow is not taking part in the ASEAN summit, Russia will be closely monitoring developments in the Philippines. Along with the Unites States, Russia is one of the six nations involved in resolving the dispute.Russia has said that North Korea's agreement in 2005, to abandon its nuclear programme in exchange for economic aid and security guarantees, is the basis of ending the conflict.A key sticking point in the six-way talks is a financial dispute between Pyongyang and Washington. Officials from the U.S. and North Korea are preparing to meet again to resolve the stalemate.Along with the 10 ASEAN countries, the leaders of six other nations in the region are taking part in Energy Security talks. Australia, New Zealand and India are among the nations involved.The Trans-Siberian pipeline will eventually pump Russian crude all the way to the Pacific Ocean, and is expected to be a key factor in the continuing economic growth of East Asia.
You can share this story on social media: