Ascension to NATO divides Ukrainian society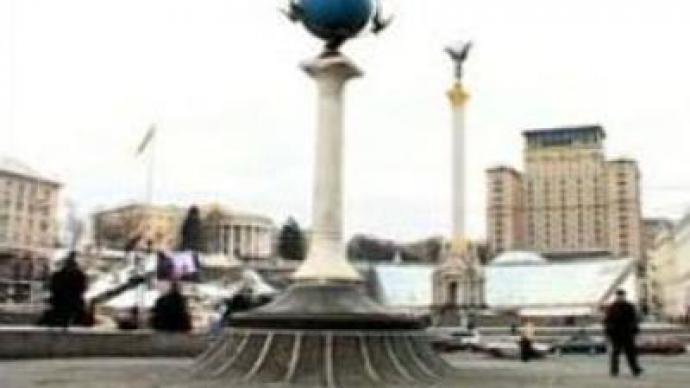 As the U.S. Congress endorses a bill that will facilitate Georgia and Ukraine's admission to NATO, Ukraine remains split over the possibility and necessity to join the block.
The NATO Freedom Consolidation Act now goes to President Bush for consideration. Up to $US 12 MLN of financial aide is expected to be given to countries that are preparing to enter the organisation. Both Georgia and Ukraine have expressed a desire to join NATO. However, many in Ukraine believe the bill is unlikely to bring Ukraine closer to joining NATO.The United States has already provided support in a number of ways, and urged Ukrainian policy-makers to be more decisive. The original idea was born at the end of 2004 during the events of the "orange revolution". When President Yushchenko came to power he made joining NATO a state goal for Ukraine. But almost a year ago his party lost in the election and priorities have changed in the country. The governing coalition is now made up of the Party of Regions, the Communist party and the Socialists. All of them have different priorities, and some of the law-makers believe joining the European Union does not necessarily mean joining NATO. Meanwhile, NATO's position among the Ukrainian population is low-key and pessimistic. The Communist party, which is seen as the strongest opponent to NATO, managed to organise a referendum across Ukraine to ask people if they support President Yushchenko's course to join the North-Atlantic Treaty Organisation. The second question was if they support restoring ties with Russia in terms of the Common Economic Space project. The results of the referendum and statistics show that most of the people do not support the President's course and would rather see themselves restoring economic ties with Russia. That came as no surprise to the Ukrainian law-makers: official polls indicate that up to 70% of the Ukrainian people reject NATO. There are two main reasons for this: first of all, Ukrainians consider NATO membership to be expensive; secondly, they view the organisation as an aggressive military block. To defy these opinions, the Ukrainian government pledged $US 1 MLN by NATO. Law-makers in Ukraine are now split over the foreign policy issue. On the one hand, the head of state with his "Ukraine" party is closer to the opposition where there is also Yulia Timoshenko's block. On the other hand, there is a governing coalition and the Cabinet made of the Party of Regions, the Communists and the Socialists. They have different visions of Ukraine's foreign policy. When Prime Minister Viktor Yanukovich was in Brussels in September he said Ukraine is not ready for NATO. Consequently, a couple of weeks ago the official referendum on NATO was postponed till 2008.
.
You can share this story on social media: