Arshavin reinstated as Russian captain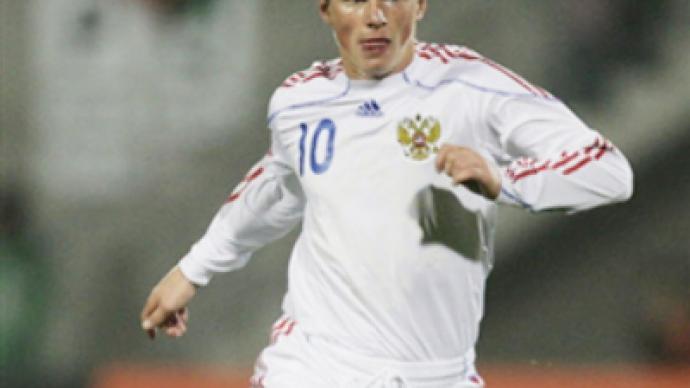 Andrey Arshavin will be captain of the Russian national team from now on, head coach Guus Hiddink said to Sport-Express newspaper.
The Arsenal playmaker was wearing the captain's armband during Russia's qualifier against Finland on Wednesday. Russia won 3-0, with Arshavin being one of the most active men on the pitch.
The 28-year-old created a lot of danger and delivered a pass on goal for Aleksandr Kerzakov, who opened the scoring.
Sergey Semak, who used to be the Russian captain in previous games, including Euro 2008, was not in the starting line-up on the night. He appeared on the pitch as a substitute at the end of the game.
Coach Guus Hiddink said the idea of giving the honor to Arshavin occurred to him even before Russia's training camp ahead of the Finland clash, and it has been reinforced during the past few days.
"Everyone knows why he lost [the captain's armband], and Andrey had the right attitude to that decision. It is also important that the captain of the team is fluent in English. Sometimes it is necessary to respond to any decision of the referee quickly and to talk with him. People who have such ability are valuable for the team," Guus Hiddink said.
The Russian coach added that Arshavin would keep his captain's armband even if Semak will be on the field together with him.
Andrey Arshavin used to be the national team's captain in the Euro 2008 qualifiers, but was deprived of his duties after a red card in Andorra. Arshavin lost his nerve in the dying moments of the decisive game and punched the home defender in the face. He was disqualified for Russia's two starting matches in the Euro 2008.
Arshavin made his debut for Russia team in 2002. Since then he has played 44 games for the team and scored 15 goals.
You can share this story on social media: