Arshavin the most effective in English top comp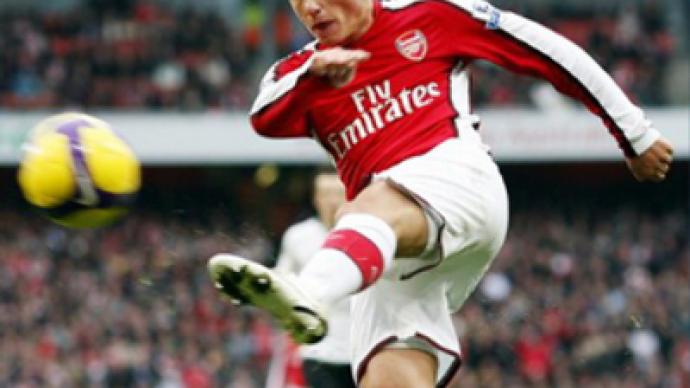 The IMScouting analytical company has named Andrey Arshavin as the most effective player of the English Premier League in 2008-2009, the firm's official website says.
According to IMScouting, Arshavin produced a goal or an assist every 76.69 minutes he was on the pitch, which is the best result among all the players in the Premier League.
The Russian star moved to FC Arsenal from his native St Petersburg in February 2009, and has played 12 games since then, spending a total of 997 minutes on the pitch. During this time, he managed to net six goals and seven times helped his teammates do the same.
The 28-year-old left Liverpool stars Fernando Torres and Steven Gerrard well-behind with 91.21 and 101.2 minutes-per-point respectively. Curiously enough, the report says Liverpool could have claimed the championship if both players had made all 38 appearances during the season.
The list contains 25 names in all. Russia's other representative in England, Tottenham's Roman Pavlyuchenko didn't make it into the top list.
You can share this story on social media: