Arsenal gunning for Arshavin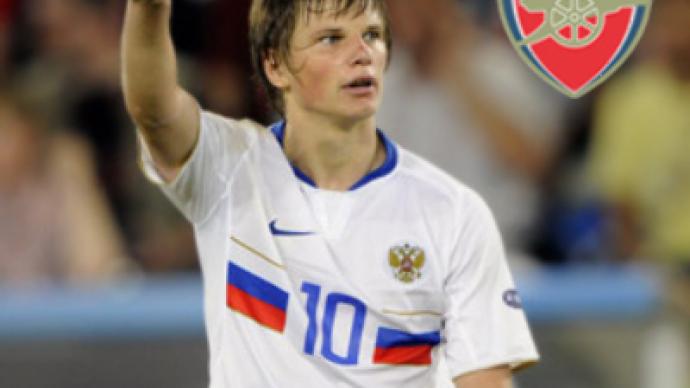 Russia's most wanted footballer, Andrey Arshavin, may move to England and join Arsenal this January, according to a report in Britain's Daily Mail newspaper.
The Zenit Saint Petersburg star was in London last week, where he visited Arsenal's training base. The English Premier league side is ready to pay ₤ 20 million for the player, which is more than half of the sum the Gunners are planning to spend on transfers this winter.
There were rumors Arsenal was planning to buy the Russian striker back in summer, as coach Arsene Wenger was impressed by Arshavin's outstanding performance at Euro 2008, but back then the player stayed in Saint Petersburg.
But now Arshavin looks certain to change team. He's said that he won't play for Zenit ever again. Meanwhile, Zenit's office claims that Arsenal has not contacted them about the transfer yet.
Other clubs linked with Arshavin include Real Madrid, Barcelona, Bayern Munich, Tottenham Hotspur and a trio of Italian giants – AC Milan, Inter and Juventus.
You can share this story on social media: