Arrests in Georgia: disobey the government, says opposition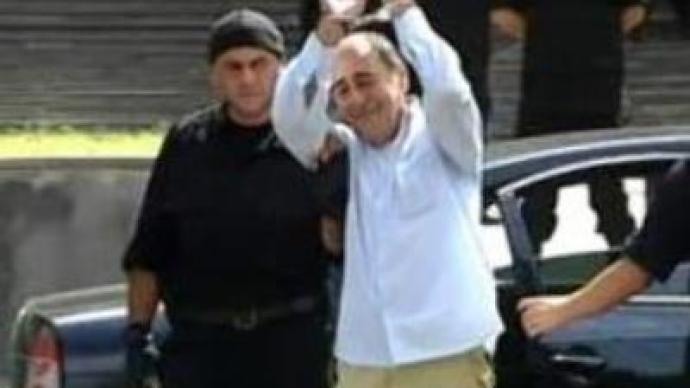 Georgia's opposition called for a national campaign of civil disobedience to topple the government and state President Mikhail Saakashvili.
Tbilisi Prosecutor Giorgi Ghviniashvili said allies of Igor Giorgadze, Georgia's former security minister and founder of the Justice Party, had been charged with treason and attempted coup. This was announced after the Ministry of Internal Affairs claimed it had enough evidence to charge some detainees and release others.Irina Sarishvili, leader of the Imedi party, was detained and then released. She said her freedom meant the government had long-range goals, possibly aimed at detaining more individuals. Sarishvili said the government had invented the military coup story to avoid social protest. Meanwhile, other political parties did not expect events to escalate further, or that they would influence forthcoming elections set for October 5, though the government's actions were seen as a warning. Georgia's former president, Eduard Shevardnadze, said it was unlikely the arrests were part of a crackdown ahead of local polls. In an interview with Russia Today correspondent Helena Bedwell, he doubted the alleged coup plotters ever posed a threat to Georgia's political stability.But political analyst Mamuka Areshidze said developments could be seen as a scare for the opposition before the elections. It was another matter whether those arrested could be called real traitors, he added. Public opinion over the arrests varied across Georgia as the government sought to convince citizens that a dangerous plot had been unearthed in time.
You can share this story on social media: