Arrest warrant issued for Kazakh President's son-in-law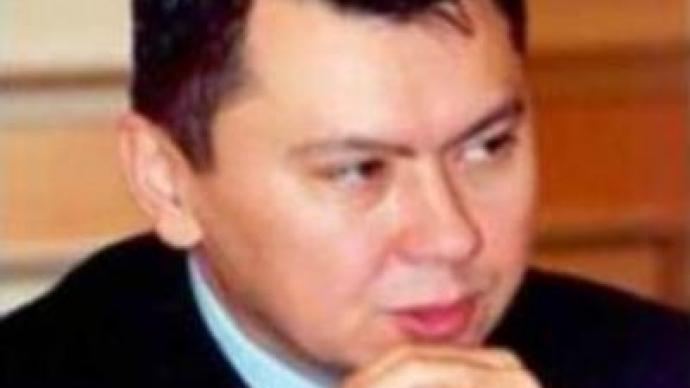 The Kazakh authorities say they have issued an international arrest warrant for Rakhat Aliyev, the son-in-law of the country's President Nursultan Nazarbayev. Mr Aliyev has criticised Nasarbayev's regime, and is facing abduction charges.
The country's Interior Ministry says Mr Aliyev was put on a wanted list for alleged involvement in the suspected kidnapping of two managers in the bank he owns. However, Mr Aliyev says the case is a politically motivated attempt to silence him.Last week President Nasarbayev signed constitutional amendments allowing him to stay in office for life. His son-in-law is accusing Nasarbayev of backsliding on democracy and says he wants to run as the next president of Kazakhstan.Last week Aliyev's post as Kazkhstan's ambassador to Austria was taken away and the TV station he controls was taken off the air.
You can share this story on social media: