Russian ride: "pimp my armored vehicle!"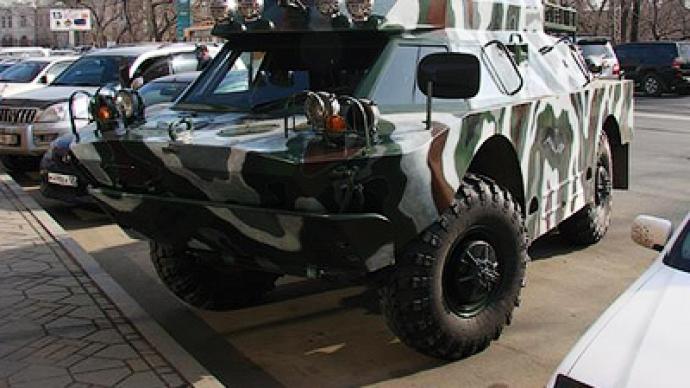 The appearance of an armored personnel carrier on the streets of Vladivostok in Russia's Far East had some fearing World War III was in the offing.
However it turns out its owner was just popping to the shops.Viktor Pankov bought the written-off army vehicle three months ago for his personal transport. He made one or two adjustments, and the vehicle now has leather seats and sound proofing. Pankov will put his fancy off-roader to the test when he goes fishing or hunting, although he is sure it will conquer whatever gets thrown at it, from boggy trails to city pot holes.  Meanwhile, he drives his pimped up personnel carrier to the grocery store or restaurant.