Armenian genocide victims remembered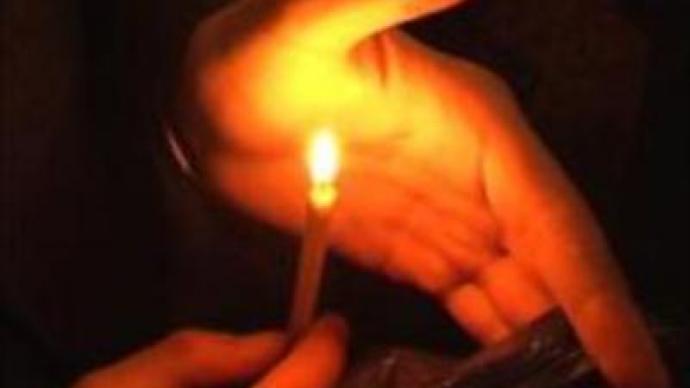 The Armenian genocide of 1915 is remembered internationally on April 24. The day of remembrance marks the massacre of around a million-and-a-half Armenians by Turks in the Ottoman Empire during World War I.
The genocide is recognised by twenty-two countries – including Russia, the EU and forty American states – but Turkey continues to deny it. In the Armenian capital, Yerevan, tens of thousands of people – including government officials and foreign guests – braced themselves for unseasonably heavy snowfall to gather at the memorial dedicated to the victims.In 1914 the Ottomans suffered a severe defeat in their Caucasus military operation against Russia. The Turkish Ministry of War blamed the support of the Russian army by the local Armenian population for the disastrous campaign. As the Ottoman Empire had problems with its Armenian residents before that, the Turkish military called for retaliation and deportation of the Armenians.The hideous events that followed are called genocide by 22 countries, including Russia, but Turkey denies it – and there are still no diplomatic relations between Yerevan and Ankara. And whilst it is virtually impossible to say why modern-day Turkey refuses to acknowledge the fact, historians say that the factors provoking the tragedy are quite clear.
"It was a combination of two things that led to the Armenian genocide. Firstly, it was the formulation of Turkish nationalism, a sense of national identity that was cleverly manipulated by some. Geopolitically, Armenia was like a wedge between the Ottoman Empire and the Arabic states. And it needed to be wedged out,"
says Viktor Nadein-Rayevski, a historian.Even though military trials were held in 1919 by the Allied Forces, naming four high-ranking Turkish officials as the principal instigators of the genocide and sentencing them to death in absentia, there was still a notable lack of public prosecution. This has even been said to influence Adolf Hitler and the Nazi force extermination of Jews.During the Soviet times, the fact of the genocide was not recognised by the USSR either. Furthermore, Vladimir Lenin actually gave away a part of Armenia to Turkey – in the hopes of the latter following a socialist development path.However, much public discountenance Turkey may have received up to date, its unwillingness to acknowledge the Armenian genocide may have a direct impact on its development now. Accepting the fact is one of the pre-requisites for Turkey's accession to the European Union.Whether or not this will happen, and when, remains to be seen. But for the Armenian community worldwide, this is not a matter of choice. Each year, they gather, bringing flowers and attending special church services regardless of the politics surrounding the issue.
You can share this story on social media: