Armenia commemorates victims of the 1988 earthquake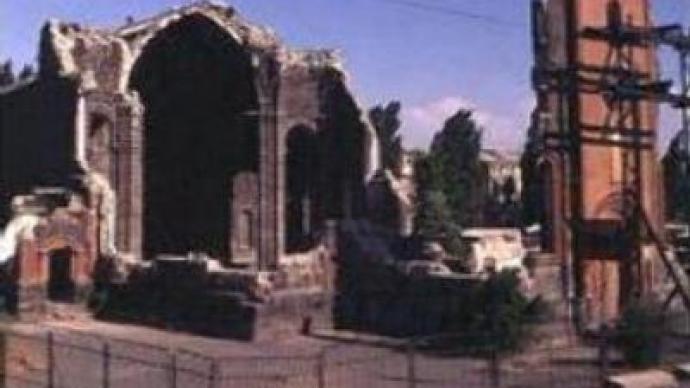 Armenia is remembering the victims of a devastating earthquake that hit the country 18 years ago. The disaster killed 25,000 people, and left at least 500,000 homeless.
The quake measuring more than 7 on the Richter scale rocked the north of Armenia on December 7 in 1988. In just 30 seconds the powerful tremors wiped out the town of Spitak. Gyumri, Vanadzor and hundreds of surrounding villages were also destroyed. The quake affected 40% of Armenia's territory, with shockwaves also felt in neighboring Georgia.The violent quake flattened homes which were not built to be tremor-resistant. Most of the hospitals in the area were destroyed, and winter temperatures added to the scale of the disaster. Today churches in Armenia and other countries will hold funeral services to commemorate the earthquake victims.
You can share this story on social media: