Armenia and Azerbaijan hold talks on Nagorno-Karabakh in Moscow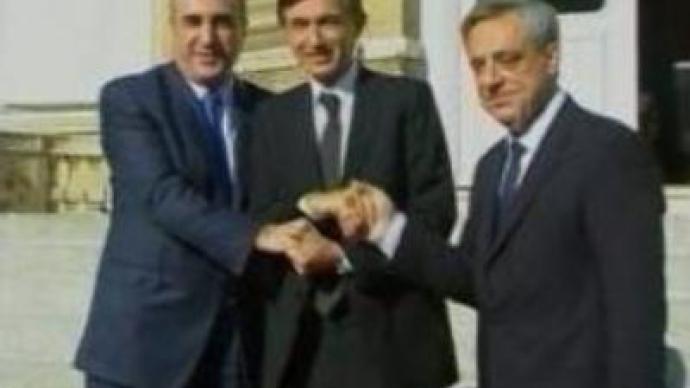 The Azeri and Armenian Foreign Ministers are in Moscow for a round of talks on the so-called "frozen conflict" in Nagorno-Karabakh. Representatives from Russia, France and the USA are also attending the meeting.
The three countries are part of the Organization for Security and Co-operation in Europe's Minsk Group on the Nagorno-Karabakh settlement. According to reports, mediators will be visiting the region and holding talks with Armenian and Azeri authorities later this week.Previous high level negotiations over the disputed territory of Nagorno-Karabakh took place in Moscow last October with no tangible results.The Nagorno-Karabakh conflict is just one of the "frozen conflicts" on post-Soviet territory, but it is one of the longest.For decades Armenia and Azerbaijan were disputing the right to rule the territory of Nagorno-Karabakh, which is an enclave of Armenians, now formally considered as part of Azerbaijan.In the 1980's the atmosphere in Nagorno-Karabakh reached boiling point when one spark was enough to ignite the fire of armed conflict.Calls for independence of Nagorno-Karabakh were followed by clashes between Armenians and Azeri's, which in turn were followed by deportations of Armenian nationals.Apart from regular shelling from both sides, numerous illegal bands of both Armenian and Azeri nationals raided the area provoking waves of retaliatory violence.The war lasted 6 years until a shaky truce was signed in 1994, which has been maintained until now.The cease-fire talks were sponsored by Russia, not willing the conflict near its southern borders to spread further and consume the rest of the Caucasus.
The pre-war Nagorno-Karabakh area had a population of approximately 200,000 people, 77% of whom were Christian Armenians. The remaining 23% were mainly Muslim Azeri's.During war years, more than 30,000 people were killed, while more than a million people from both sides became refugees.In January 1992, the war-torn Nagorno-Karabakh area declared independence from Azerbaijan. However, up to now the Nagorno-Karabakh republic has not been recognized by the international community.Furthermore, in December last year 99% of the Nagorno-Karabakh people voted for a new constitution which also declared the area an independent democratic state.Nevertheless, Azerbaijan called the referendum void.By and large, the current situation in Nagorno-Karabakh is one of "no official peace and no war." With settlement process having brought no tangible results since the truce in 1994, the current round of talks brings hopes the Nagorno-Karabakh frozen conflict does not become a permanent glacier.
You can share this story on social media: