Venice Aires? Argentina capital submerged as storms leave at least 8 dead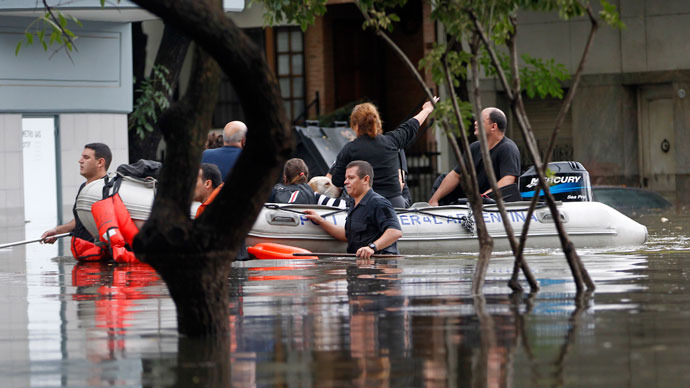 Violent winds and torrential rain have torn through Argentina's capital, Buenos Aires, killing at least eight people, cutting off power, felling trees and triggering flooding.
Although reports on the death toll fluctuate, at least eight are thought to have died as a direct result of the intense weather.

The deadly storms began on Tuesday morning, making rivers out of Buenos Aires' busy roads, and piling parked cars on top of one another. Around 15 neighborhoods have been completely cut off from electricity. Some 350,000 residents city-wide have been affected by the storms, according to the city's Mayor, Mauricio Macri.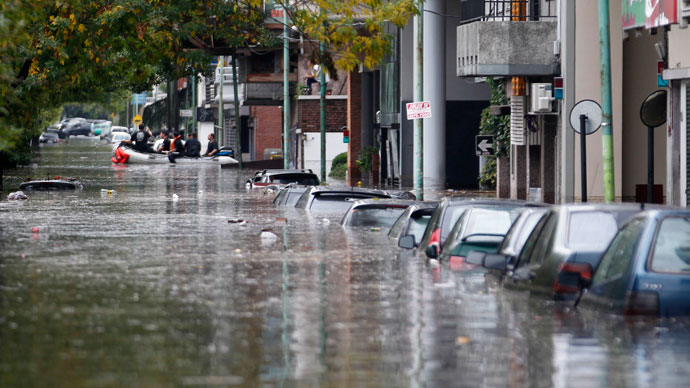 He said that the 600 emergency staff working through the night were
"not enough"
to assist the hundreds of thousands affected.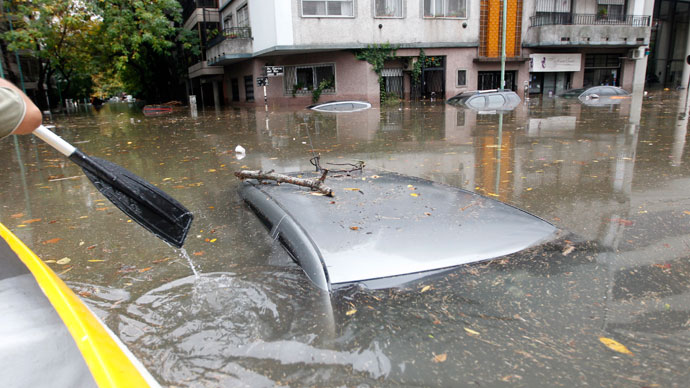 Over six inches (155 mm) of rain fell between Monday and Tuesday, setting an April record, and breaking April 1989's record of five-and-a-half inches (142 mm).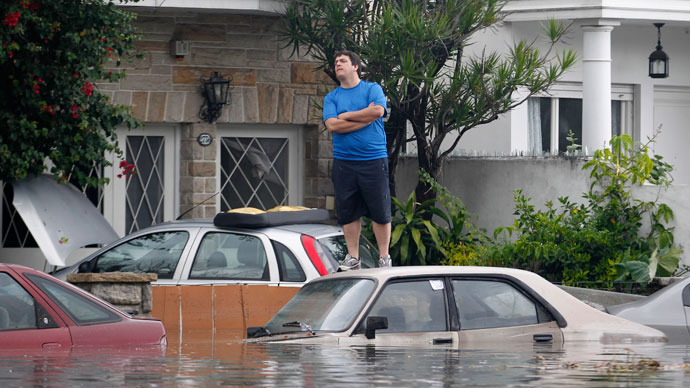 "This amount of water is extraordinary,"
Daniel Russo, head of Buenos Aires' civil defense, told AP.
"There are some places where we never had recorded flooding before."
The impact of the storm was worst in the north of the city, where flash flooding forced the evacuation of 300 people from a slum.
Among the fatalities was a subway worker, who was electrocuted as he attempted to aid in pumping water out of a flooded station, according to union official Enrique Rosit.
Three men and two women drowned, and a further two fatalities were later reported.
A weather alert remains in place until Thursday for the metropolitan zone.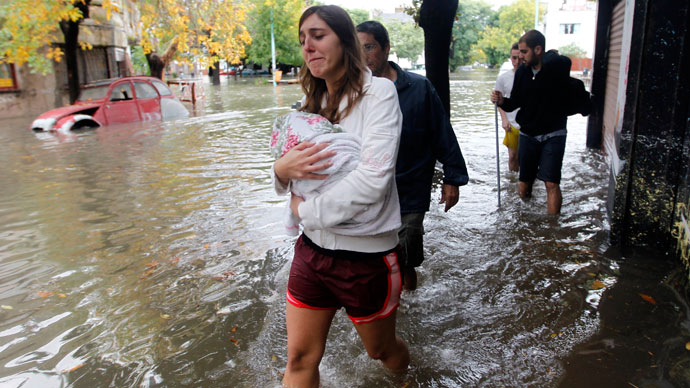 You can share this story on social media: