Arctic may be home to 30% of world's undiscovered gas – study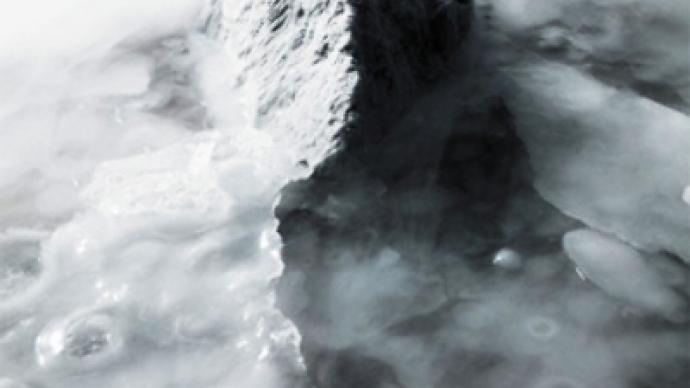 A new study by the US Geological Survey says that almost one third of the world's undiscovered gas reserves is located in the Arctic – with most of this untapped resource in Russian territory.
The Arctic may be warming due to climate change, but interest in the area is heating up too, due to treasures lurking beneath the ice-cap.
The Arctic is already a highly disputed region. The nations whose borders lie within the Arctic Circle – Canada, Denmark, Norway, Russia and the United States – are now likely to toughen competition for the Arctic resources.
Russia, which is one of the world's largest gas suppliers, is also the one most actively pursuing claims for a part of the Arctic. Back in 2001 it submitted a formal claim to the UN which was rejected due to a lack of sufficient evidence.
In 2007, Russia sent an expedition which collected geological and water samples in the area and planted a flag on the seabed below the North Pole.
The country's specialists strive to prove that the Lomonosov ridge, a vast underwater mountain range that runs underneath the Arctic, is an extension of the Siberian continental shelf.
In March 2009, Russia's Security Council outlined the country's strategic plan concerning the Arctic and drew up the document titled: "The basis of the national policy of the Russian Federation in the Arctic region until 2020 and beyond prospects".
It involves an increased presence of military troops and border guards there to protect Russia's national interests. Russia says the point here is not militarization, but the possibility of a military conflict over this region, which could be high in the next ten years.
Meanwhile, Canada also started increasing their military presence in the region.
You can share this story on social media: