At least 2 injured in downtown Moscow explosion – reports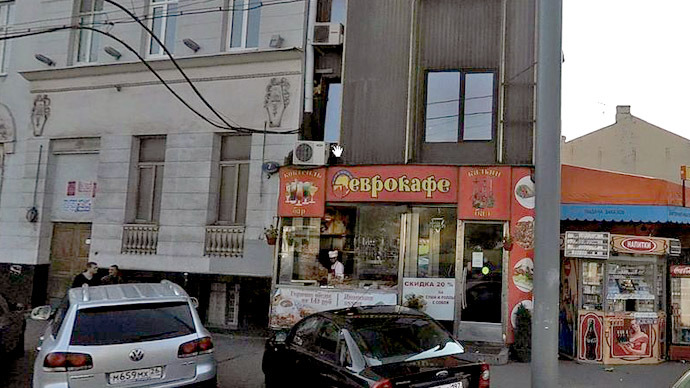 At least two people were injured after a metal container exploded in Moscow's central Novy Arbat street, a popular tourist spot, news agencies said.
"The blast ripped through a metal container near Novy Arbat Street, 7, in Moscow's center," a law enforcement source told Itar-Tass news agency. The explosion occurred next to a building that houses an Asian restaurant and the offices of several Orthodox Church-linked organizations.

Police are investigating the blast, which took place in the middle of one of the city's main avenues, in a district full of tourist attractions. The site of the blast has been cordoned off.
The Moscow department of the Russian Interior Ministry has denied that an explosive device was the cause of the Tuesday explosion.

"One of the workers had a metal tank filled with a chemical substance, which exploded. As a result, two people sustained chemical burns," the department spokesperson told Itar-Tass. The two are now being given medical treatment.
According to LifeNews, the blast was caused by a chlorine-filled container used in maintenance work. The two injured are reported to be workers doing renovation.
Novy ('New') Arbat is a modern six-lane avenue running parallel to the historic Arbat street. It was designed in the 1950s and was originally named Kalinin Prospekt.

You can share this story on social media: