Arab League attempts to end Mid East conflict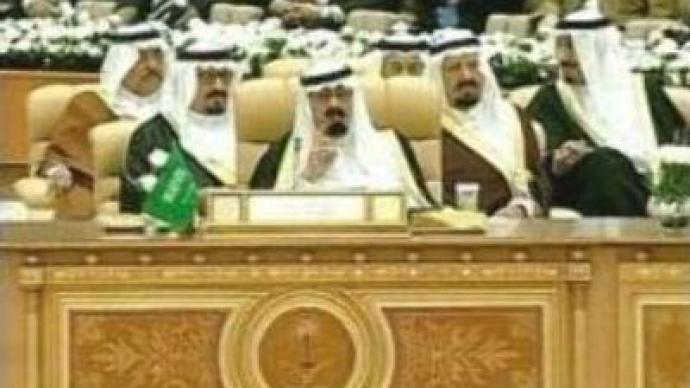 The leaders from the Arab League are meeting in Saudi Arabia to try and kick-start the Middle East peace plan. Much of the region's instability is believed to have been caused by the ongoing Palestinian-Israeli conflict.
This year the summit is more important than ever, as all parties look for a lasting peace in the Middle East. The representatives are expected to relaunch a five-year-old plan to trade peace for land in an attempt to bring the bloody conflict to an end.Russia's special envoy, Aleksandr Saltanov, says political decisions from the summit will affect the future of the whole region.
You can share this story on social media: