Bunkers back in demand as apocalyptic fears grow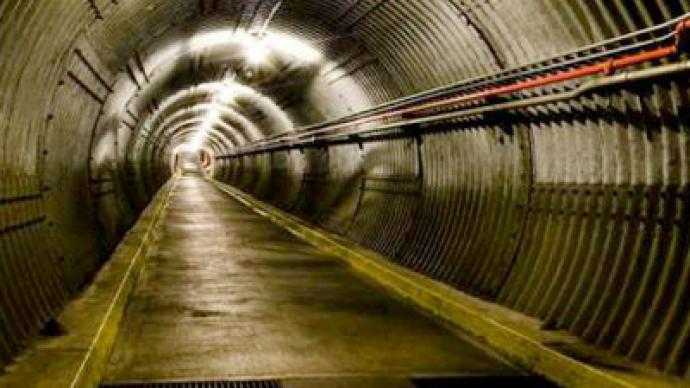 After the Fukushima crisis, there have been calls to test nuclear power plants against earthquakes and floods. Recent disasters across the world have raised safety concerns and Russian inventors could soon be cashing-in on those fears.
The tsunami in Japan, the earthquake in Haiti, the Gulf of Mexico oil spill – big disasters are rarely out of the headlines, and some say the worst is yet to come.A number of people are already taking drastic measures, and paying big bucks to protect themselves.In Soviet times, Cold War bunkers were built to shield Soviet military personnel from chemical, biological and most importantly nuclear attack.These days, apocalyptic fears have changed, and so have the solutions.In one of the most expensive Moscow suburbs, Rublevka, local residents, as well as erecting houses that resemble fortresses, started to build bunkers strong enough to withstand a disaster of Biblical proportions.The company that makes them boasts that before the end of the world, they can be used as vaults and wiretap-free negotiation rooms."Our client, a modern, successful person, thinks he is free from fear,"  says Aleksey Budnik, bunker designer. "He has the reinforced doors, the bodyguards, money. But then suddenly, events happen that are outside of their control. And these people realize that no one is safe."Another inventor, Evgeniy Ubiyko, aspires to build an Armageddon-proof capsule for less than US$100,000 dollars. However, so far there has been little demand.But some are aiming higher – like the famous project of the 21st Century Arc.The Arc is a multi-million dollar building that can apparently sustain itself in any environment, purifying its own water and air and growing its own food, all powered by the natural sources of energy around it."Several countries are interested in our project," claims Aleksandr Remizov, Arc's designer."We are going to see this move from a blueprint to real construction".The future will tell whether people will be prepared to invest their money in fear.As for the Cold War bunkers, despite the billions spent, luckily they never had to be used, and stand as empty reminders of fears that never came true.
You can share this story on social media: