Anti-NATO protest in Crimea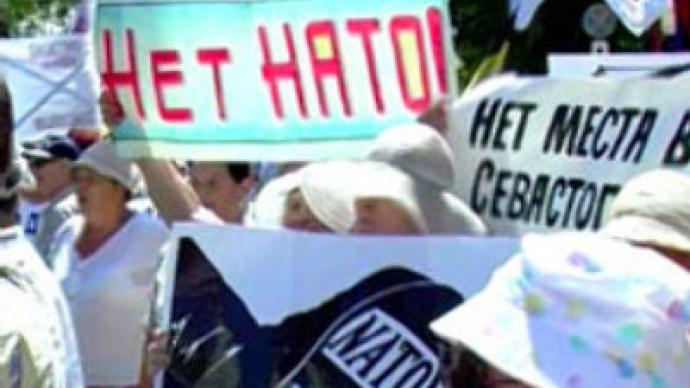 As NATO and Ukraine continue joint naval exercises in the Black Sea, around 300 people gathered in Sevastopol protesting against the presence of foreign military forces in the region.
More than 2,500 military units from 13 countries are taking part in the maneuvers.
The operation 'Sea Breeze 2007' is strongly supported by the Ukrainian government with its strong aspirations to fully integrate into the North Atlantic Treaty Organization.
But more than half of Crimea's population is ethnic Russians, and most of them oppose the presence of NATO forces in the Black Sea.
Currently, the Sevastopol port is mutually used by Russia's Black Sea fleet and the Ukrainian navy.
You can share this story on social media: