Antarctic started melting before global warming hysteria, study says
Published time: 23 Aug, 2012 19:46
Edited time: 23 Aug, 2012 23:50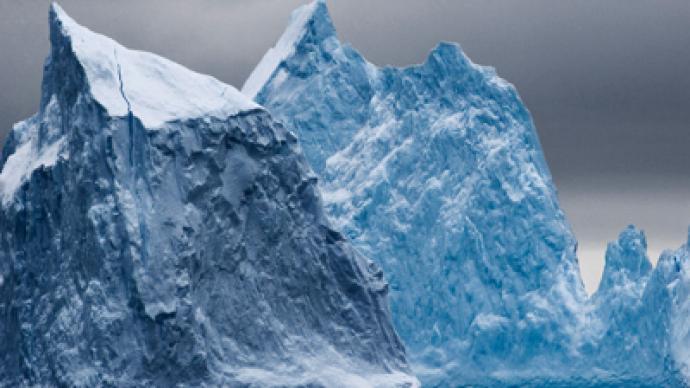 Whilst the theory of global warming has gained many supporters, an international team of scientists has revealed that the Antarctic had been troubled by warm temperatures centuries before the post-industrial age.
To conduct their research polar scientists from Britain, Australia and France have collected a massive ice core from James Ross Island on the northernmost tip of the Antarctic Peninsula.
The layers of the 364 meters long core allowed the scientists to trace climate patterns dating back 15,000 years.
All their findings have been published in the Nature journal.
According to the research the Antarctic Peninsula warmed by about 6°C as it emerged from the last ice age, culminating in a temperature 11,000 years ago that was 1.3°C warmer than today's average.
During that period the Antarctic Peninsula ice sheet was shrinking and some of the surrounding ice shelves also retreated.
The warming was followed by a cool down period with the temperature reaching its minimum some 600 years ago.
Another warm period followed, which intensified over the last 50–100 years, said Robert Mulvaney from the British Antarctic Survey.
The scientists are more concerned with the unusual speed of the warming than with the actual temperatures.
If the rapid warming we are now witnessing now continues, ice shelves further south along the Peninsula that have been stable for thousands of years may become vulnerable, co-author of the research Nerilie Abram said.