Another wave of bombings in Baghdad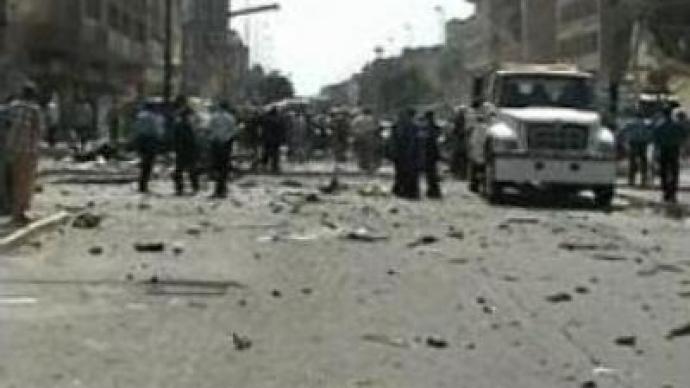 Eighteen people were killed and 50 injured after a car bomb detonated in front of a busy restaurant in a Baghdad market. Minutes later, a second device went off as rescue workers were evacuating victims from the first blast.
Another 4 people were killed and 16 wounded, when two lorries with oil canisters driven by suicide bombers exploded outside a military base in Mosul.Two further bombings also hit the capital today, both being detonated on minibuses. In total they claimed the lives of 19 people, and injured at least 26 others.And hours before, two UK helicopters crashed in an apparent air collision north of Baghdad, killing two soldiers and injuring five more.Britain's Ministry of Defence says that an investigation is under way, but the crash did not appear to be the result of "enemy fire".
You can share this story on social media: