Another victim of avalanche found in Elbrus region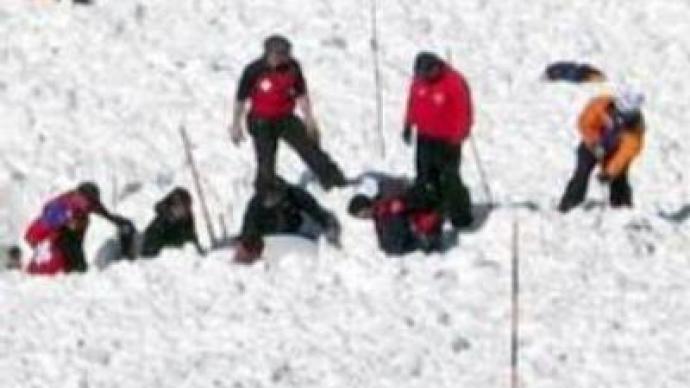 The body of a second mountaineer has been found in the Elbrus region in Kabardino-Balkarian Republic (Southern Russia). The search of a third missing climber is underway, more than 80 rescuers are involved.
A total of 12 mountaineers were caught in an avalanche two days ago; nine of them were found on Saturday.But the search has been hampered by snow which is as deep as 25 meters in places. Rescuers are using metal detectors and specially trained dogs to look for the missing girl.
You can share this story on social media: