Another day of violence in Iraq: 47 more killed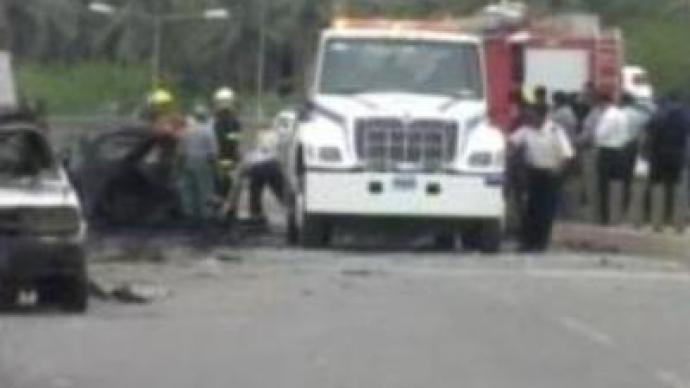 It has been another day of violence in Iraq, with more than 47 people killed and dozens others injured in two car bomb attacks. The first blast occurred in the Shi'ite holy city of Karbala, while the second bomb exploded in Baghdad.
More than 37 people were killed after a suicide car bomb exploded at a bus station in Karbala. Police said the area was crowded at the time and women and children are reportedly among the dead. Dozens of others were wounded in the attack, which took place near the Imam Hussein shrine – one of the most important sites for Shi'ite Muslims. It is believed to be where the grandson of Islam's Prophet Muhammad was buried. Police say Iranian and Pakistani pilgrims were also among the casualties. The blast led to a protest rally in front of the city governor's office. Activists demanded the resignations of the governor, as well as members of the provincial council, blaming them for failing to provide security. The authorities had to impose a curfew in the area, and seal off the city's entrances with police and soldiers patrolling the streets. And at least ten people were killed in the capital Baghdad, after a car bomb exploded on a major bridge in the city. At least 15 were wounded in the attack, which took place on the Jadriyah bridge over the Tigris river. Elsewhere, in the Iraqi city of Basra, British forces killed eight gunmen who were laying landmines. The group is thought to have been operating in an area where four British soldiers and their civilian translator were killed in a roadside blast earlier this month.
You can share this story on social media: