Another billionaire bound for space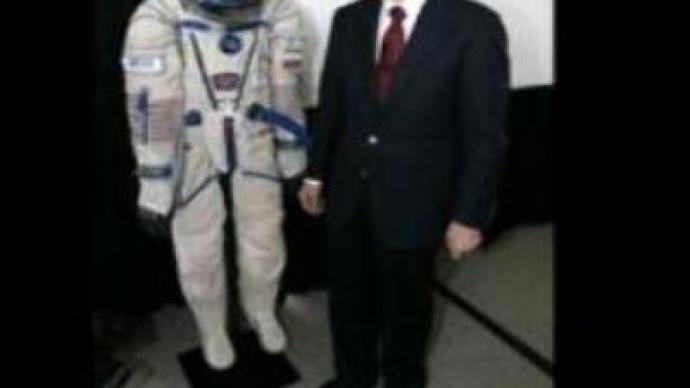 The Microsoft billionaire, Charles Simonyi, is set to join the growing number of space tourists. He will blast off on board a Russian Soyuz spacecraft on April 7 to become the 5th private space explorer.
Space tourist Charles Simonyi is joining forces with the 15th International Space Station crew. He has passed all his medical tests and physical training.
"I think most people are interested in space. If you look at the film 2001 Space Odyssey, you cannot fail to be interested in space. And it's a privilege that it's coming true, that civilian people can participate in space travel,"
believes the space tourist.The 58-year-old Hungarian-born Simonyi says he'll dedicate his mission towards the advancement of civilian space flight and working to inspire today's youth.He will lift off from Baikonaur in Kazakhstan with Russian crew members Fyodor Yurchikin and Oleg Kotov onboard a Russian Soyuz TMA-10.While Charles Simonyi is on the ISS he won't just be sitting back and admiring the view of earth. He will help with experiments.
"Charles has a very serious scientific programme to perform onboard ISS. And according to our joint training, I can guarantee that he is very well prepared. He is going to work very efficiently and with high quality,"
says Oleg Kotov, 15th ISS crew member.Like those before him, Simonyi paid an estimated $25 MLN to the orbital tourist company Space Adventures, which has a deal with Russia's federal space agency.The space tourist spent about 6 months training at Russia's Star City, learning how to live in zero-gravity.Space Adventures says Simonyi deserves credit for the effort he's put in.
"Charles is a very talented person. It takes 4 to 5 months for training and he's a healthy guy. And he's very talented in the Russian-language. He said it was difficult but i don't think it was difficult for him because he knows many languages,"
says Sergei Kostenko, Space Adventures.For all his interest in space exploration, the software engineer remains proud of his technical roots.
"I am taking a computer tape for a Russian computer "Ural-2", that I was programming in 1964. I still keep the paper tape in my safe and I am taking one of those paper tapes with me to remind me of where it all started, "
says the space tourist.Simonyi says he is pleased to hear Microsoft Word is used on board the ISS. Afterall, he led the team that invented the popular software.With his computer expertise Simonyi has set up a website to blog about his own space odyssey.Charles Simonyi will become the 450th person on an orbital mission. But what sets him apart he says is that he might will be the first "nerd" in space.
You can share this story on social media: