Anonymous beats Reddit to win Time 100 poll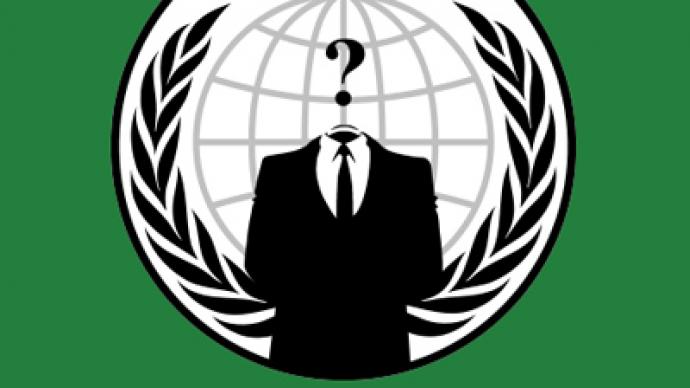 Anonymous has trounced Reddit to take the top spot in the 2012 Time 100 poll, an annual list of the world's 100 most influential people. With Time posed to pick the 'real' winner, the Internet has had its say in who is really shaping the world.
With a tally of 395,793 yes votes, the faceless hacktivist organization shot past Erik Martin, general manager of the social news site Reddit. Martin for his part only managed 264,193 yes votes.Adding to the intrigue, Gawker's Adrian Chen tipped a dark horse to knock Martin down a notch or two.Fearing a Martin victory would "further prove that the site [Reddit ]is an unstoppable Internet tastemaker," Chen urged Gawker readers to vote for New Girl star Zooey Deschanel.Deschanel jumped to 26th place with 20,940 yes votes on the rather modest wave of the anti-Reddit campaign.But while Deschanel made modest gains, Anonymous surged ahead in the final hours of voting, leading some to accuse the collective of ballot stuffing.One unnamed source told the social media site Mashable that Anonymous had most likely hacked the vote to take the top spot.The tipster claimed the collective, which had some 40,000 votes to its name by midday Thursday, surged in the poll, racking up some 14,000 votes per hour until it reached 380,000 by midday Friday.Anonymous shot back via Twitter, saying the Mashable "article on the #Time100 vote is complete rubbish.""Dear @mashable, ever stop to think maybe we're leading because, IDK, people like us & actually VOTED for #Anonymous?" the group further tweeted.Ultimately, the controversy might be a case of much ado about nothing.  The final decision regarding Time's 100 most influential people will be chosen by the magazine's editors and announced on April 17.But while Anonymous might not top the established list, it seems that winning the popular vote is far more in keeping with the collective's ethos.
You can share this story on social media: