Scotland Yard arrests alleged spokesman for Anonymous and LulzSec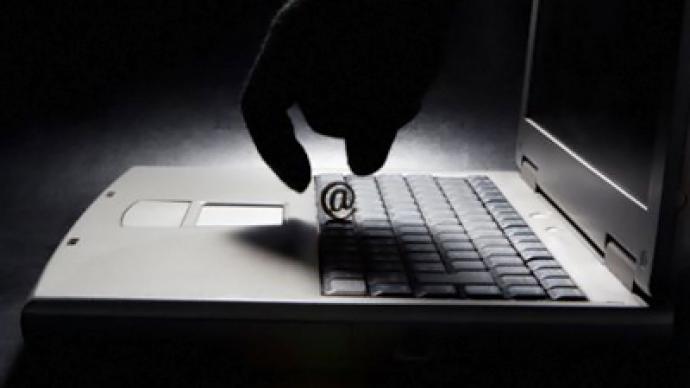 British police have arrested an alleged spokesman for two notorious hacker groups, Anonymous and LulzSec, which are blamed for attacks on the websites of several governments, the CIA and NATO.
Scotland Yard's special cybercrime unit have had to travel as far as the Shetland Islands to arrest the 19-year-old suspect, who is believed to have used online nickname Topiary on the worldwide web. The teenager is now to be interviewed in a central London police station, the Daily Mail newspaper reports."The man arrested is believed to be linked to an ongoing international investigation into the criminal activity of the so-called 'hacktivist' groups Anonymous and LulzSec," spokesman for Scotland Yard was quoted by newspaper as saying.  Topiary is believed to have controlled the main Twitter account for LulzSec, which the hacker group used to publish information they obtained from government and commercial networks, Reuters news agency reported. The group has nearly 350,000 followers on Twitter and attained widespread global coverage for their stunts.  In a recent development, Rupert Murdoch's News International had to pull their websites offline, after LulzSec had replaced the internet version of the Sun newspaper with a fake story announcing that Rupert Murdoch is dead. Anonymous and LulzSec, which reportedly joined efforts on June 28, are believed to be linked to a number of other high profile cyber-attacks.Anonymous is known for targeting the websites of WikiLeaks' adversaries, and recently announced their theft of roughly a gigabyte of "some interesting data" from NATO networks. LulzSec, in turn, targeted the websites for Sony, Nintendo, American Senate and the CIA, as well as those of Brazilian president and government. On Wednesday, the two groups issued a joint statement, calling for a boycott on PayPal payment website. This is supposed to be a punishment to the website for their refusal to accept donations to WikiLeaks.In June British police arrested and later gave bail to another suspected hacker, Ryan Cleary, 19, for an attack on the website of Britain's Serious Organized Crime Agency (SOCA), as well as several websites related to phonographic industry. His arrest came as a result of cooperation between the London police and American FBI. Cleary is also suspected of involvement in cyber-attacks on the CIA.
You can share this story on social media: