Indonesian 'Anonymous' hackers deface scores of Australian websites in revenge over spying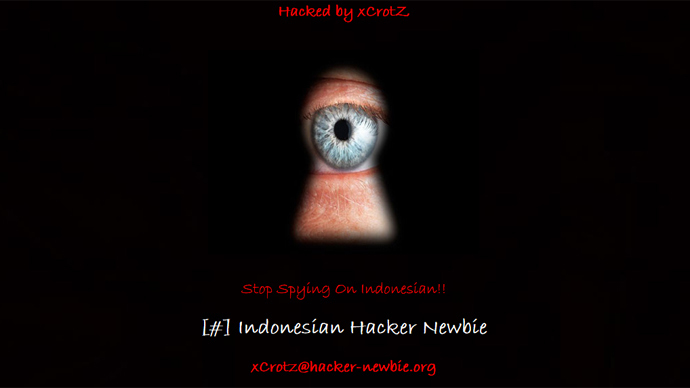 Hackers claiming to be part of the 'hacktivist' collective Anonymous have responded to Edward Snowden's latest revelations about the NSA using Australian embassies to spy in Asia – by defacing the websites of scores of small Australian businesses.
A group calling itself Anonymous Indonesia replaced the front pages of over 200 websites with the .au address and the message "Stop spying on Indonesia!," along with a selection of images of varying offensiveness.

Among those caught in the diplomatic payback were sites such as brisbanetimberwindows.com.au, perthclairvoyant.com.au, and petprotector.net.au.

It is not clear whether the choice of sites - which do not appear to have an overt connection with espionage - was random, or based on their technological susceptibility.

Anonymous is a decentralized collective, and almost anyone can operate under its banner, which guarantees media attention. The group pursues a broad selection of targets, both political and social.
Earlier this week, documents reportedly obtained from former NSA contractor Edward Snowden and passed along to Der Spiegel magazine in Germany revealed the existence of a program called STATEROOM, which used the diplomatic facilities of Washington's closest partners, including Australia, to house American surveillance equipment.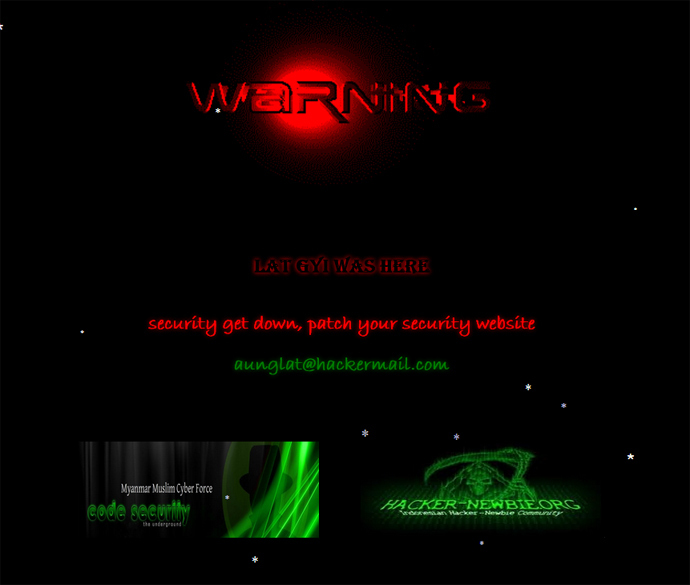 Among the Australian missions named were Jakarta, Bangkok, Hanoi, Beijing, and Kuala Lumpur. The document revealed that the "true mission [of the equipment] is not known by the majority of the diplomatic staff at the facility where they are assigned."

Another report in the Guardian on Sunday showed that Australia's Defence Signals Directorate and the NSA worked alongside each other to spy on top Indonesian officials during the UN Climate Summit in Bali in 2007. The effort of the intelligence teams was aimed at obtaining the personal numbers of Indonesian officials "in case of an emergency."

Despite outrage from the countries involved, which are some of Australia's principal economic partners, Canberra has refused to address the issues, citing a long-term policy of not commenting on matters of national security.

In the past few days, there has been a flurry of Anonymous-labeled attacks in Southeast Asia, showing that perhaps after being weakened in the US following a series of arrests, the collective has gained new followers further afield.

On Saturday, Anonymous Philippines defaced government websites - including embassy and regional authority pages - to protest government corruption and call on its supporters to attend a rally on November 5, Guy Fawkes Day. The date will be marked by worldwide Anonymous-backed demonstrations that will tackle local political issues and global problems, such as electronic surveillance.

"We apologize for this inconvenience, but this is the easiest way we could convey our message to you, our dear brothers and sisters who are tired of this cruelty and this false democracy, tired of this government and the politicians who only think about themselves," the group said on its Facebook page after disabling official websites.

Earlier this week, Anonymous also threatened to hack government servers in Singapore, in response to a new media licensing law that will force outlets to place a bond with the government, which can be lost if it publishes content that "undermines racial or religious harmony."

"We demand you reconsider the regulations of your framework or we will be forced to go to war with you. For every time you deprive a citizen his right to information, we will cost you financial loss by aggressive cyber intrusion," said a digitally-altered voice of a masked man in a video posted on YouTube.

"Now close your eyes and imagine a legion of Anonymous unleashed upon your tiny little island and infrastructures. It will be like dipping yourselves into a pool of piranhas."

Anonymous later hacked local newspaper Straits Times, after one of its bloggers said the threat was a declaration of war on Singapore, saying that it was only challenging the government, not the people of the country.
You can share this story on social media: