Anonymous not unanimous on Facebook plot?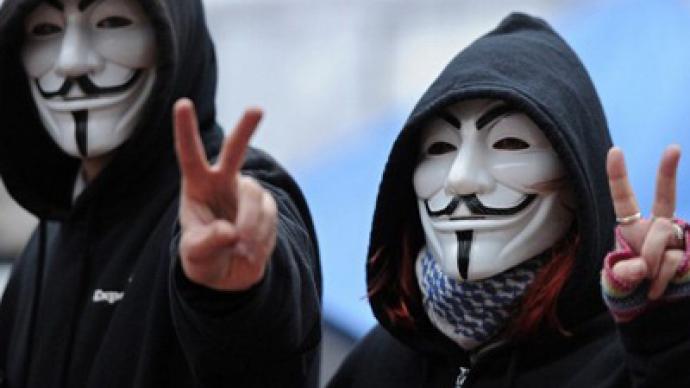 The online collective Anonymous says it will not attack Facebook on Saturday. Previous reports suggested November 5 would host a series of attacks on various institutions, among them Fox News, Facebook and a notorious Mexican drug cartel.
The hacker group has denied being involved in a plan to knock the social networking site and other targets offline, according to posts on one of its Twitter accounts, Computerworld reports. "We told you many times ddosing Facebook was a fake operation," reads a message posted on Friday in the group's AnonOps Twitter account.In a statement released on Friday, Anonymous said the initiative against Facebook was led by an individual acting on his own, according to a Cnet report.The individual was warned to stop promoting the attack as an Anonymous action but he pressed on, so as retaliation Anonymous has released his name and contact information, including a phone number, according to the Cnet article."One skiddy queer chap named Anthony [last name redacted] from the US in Ohio decided to take it upon himself to have some lulz with creating an imaginary opfacebook and pawning it off as a legit anon op," Cnet quotes the statement. "Despite us telling this mate several times we did not support his op, he continued to push his agenda for lulz. This op is phony but he continues to say it's an anon op."However, AnonOps Twitter actively encourages people to withdraw their cash from big banks. November 5 is scheduled to be the day that customers of big banks across America make good their promises to close down their accounts and transfer their money to smaller institutions in alignment with the growing Occupy movement. Across the Internet and in Occupy encampments across the country, November 5 is being dubbed as Bank Transfer Day, Move Your Money Day and other monikers as part of the Operation Cashback movement.Originally the threat to "destroy" Facebook on November 5, 2011, via a DDOS (distributed denial of service) attack originated with a video posted on YouTube in mid-July. The hackers offered anyone concerned with the spread of personal information on the web to join the cause and "kill Facebook for the sake of your own privacy" in an action that "will go down in history."However, the plan was never announced in Anonymous' Twitter feeds nor on its blog, anonops.blogspot.com, Computerworld reports. On August 10 the group for the first time distanced itself from the Facebook attack plans.  "We don't 'kill' the messenger. That's not our style," reads the post on the group's AnonOps Twitter account.However, it is still not clear whether the attack will take place or not. Given the lack of unanimity in the ranks of the Anonymous group any hacker linked to it can take action – with or without the backing of the organization.
You can share this story on social media: