Anonymous vows 'crusade' against Israel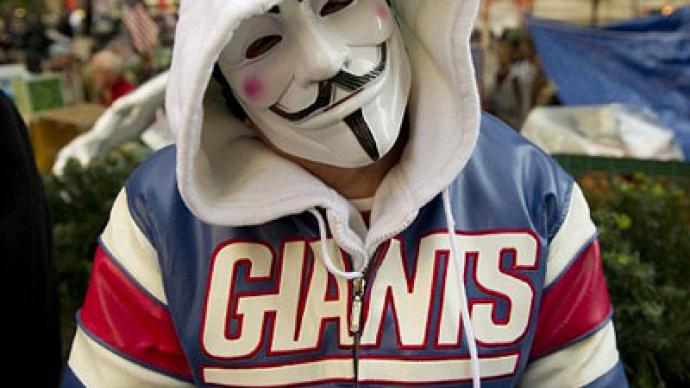 Online collective Anonymous has pledged a "crusade" against Israel. Claiming the country is committing "crimes against humanity" and gearing for "nuclear holocaust", the group promised a campaign against the Israeli government.
In their statement issued early on Friday, Anonymous accused Israeli leaders of creating false democracy, serving the interests of a "select few" while "trampling the liberties of the masses." The group said that Israel manipulates public opinion with a combination of "media deception" and "political bribery". Addressing the Israeli leaders, Anonymous stated that their "Zionist bigotry" is to blame for killings and displacements, adding that "as the world weeps" they are planning their "next attack". The group pledged not to allow the attack to happen. "You label all who refuse to comply with your superstitious demands as anti-Semitic and have taken steps to ensure a nuclear holocaust," said the Anonymous. "We will not allow you to attack a sovereign country based upon a campaign of lies."The group promised a three-step campaign against the current government of the country. These will include "systematically" removing it from the internet and turning Israel into a free state, the third step remaining undisclosed.  However, in announcing the news, Israeli daily Haaretz comforted its readers by saying that the group is far from putting all of its threats into reality. The group previously threatened to attack the Knesset's website but failed to fulfill the promise. Still, in one of the recent developments Anonymous did crash the CIA website, which remained down hours after the attack. The group said it did this for "lulz", meaning "for laughs".
You can share this story on social media: