Syrian rebels set to execute Ukrainian journalist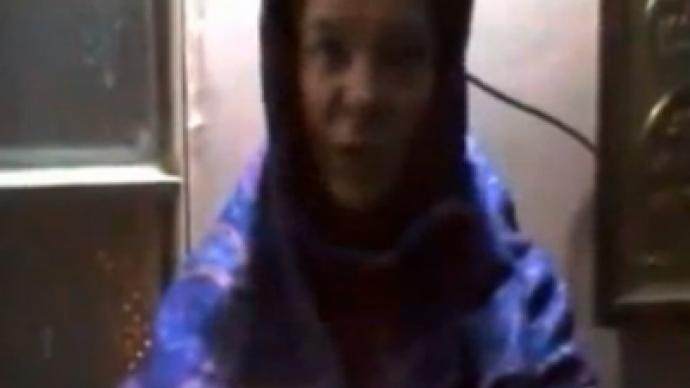 NGOs are urging Syrian rebels to release a Ukrainian journalist, Anhar Kochneva, who is set to be executed Thursday. Meanwhile the group behind the kidnapping warned it would now target all Russians, Ukrainians and Iranians on Syrian soil.
The Committee to Protect Journalists (CPJ), ARTICLE 19, the International Press Institute and Reporters Without Borders issued a joint statement expressing deep concern about Kochneva's life and urging the leadership of the Free Syrian Army and of the Syrian Opposition Coalition to ensure that the journalist is safe and set free.The groups also called on the French, British and US governments, as well as the European Union to work with the Syrian opposition to facilitate her release.Kochneva, who has reported critically about the Syrian rebels for Russian and Ukrainian news outlets, was captured in the beginning of October near the restive city of Homs. The kidnappers, allegedly members of the Free Syrian Army, threatened to kill her on December 13 if a US$ 50 million ransom is not paid.
On Tuesday, Ukrainian authorities urged Damascus to work more actively to help free the journalist. The Ukrainian Foreign Ministry's spokesman Aleksandr Dikusarov said that Kiev expects "concrete results" in attempts to release her. In response to the Ukrainian demands, Kochneva's kidnappers posted a video in which they threatened to target the embassies of Ukraine, Russia, as well as all Russians, Ukrainians and Iranians in Syria. "We urge not to let a single Russian, Ukrainian or Iranian alive out of Syria," the rebels said in the video, aired by Ukrainian news channel Ukraina.The rebels label Kochneva a spy, claiming that she was carrying arms and worked as an interpreter for the Russian officers.The Ukrainian Foreign Ministry did not issue comment on the latest video, saying its authenticity cannot be verified, according to Ukraina news channel.A month after the kidnapping, a video message from Kochneva was published online in which she appealed to the Embassies of Ukraine and Russia, as well as the Syrian government, to meet the demands of the kidnappers. On the 28 November, in the second video, Kochneva read a text in Arabic admitting to having participated in the fighting, working as a military interpreter with Syrian and Russian officers. CPJ, ARTICLE 19, the International Press Institute and Reporters Without Borders doubt the objectiveness of these videos. "We are deeply concerned that in both video appeals the journalist seems to be speaking under pressure," they said in their statement released on Wednesday.
You can share this story on social media: