13 dead, 120 injured in NYE vigil stampede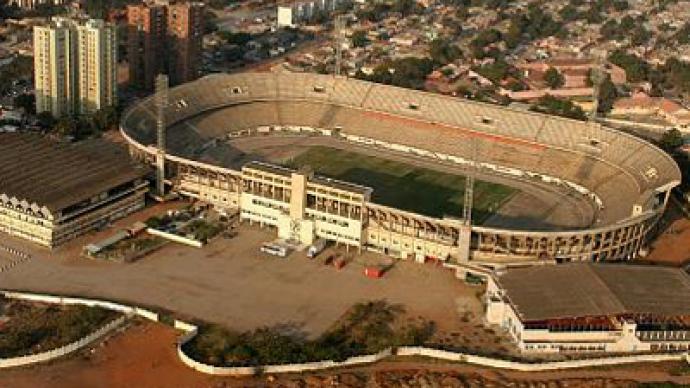 Thirteen people, including four children, were killed and 120 wounded as they attempted to enter a cramped stadium for a New Year's Eve vigil in Luanda, Angola. The tragedy was one in a string of deadly incidents during New Year's festivities.
The stampede victims were asphyxiated in the crowd, or crushed at the stadium's gates.An estimated 70,000 people were initially expected to attend the event, but far more turned up, a representative of the Universal Church of the Kingdom of God (IURD) told Reuters.The mass was staged in the capital's Citadela Desportiva stadium by a Pentecostal church, established in 1977 in Brazil. The faith boasts more than 8 million followers in the South American country, the Church's website claims. On New Year's Eve, a series of deadly incidents took place at celebrations across the globe. More than 60 people lost their lives in a stampede in Ivory Coast. In the Philippines, up to 413 people were wounded by fireworks and gunfire, including a child who was hit in the head by a stray bullet in metropolitan Manila. Among other New Year gunfire fatalities, two people were confirmed dead in Old Sacramento, California, and a British man was shot in Thailand. Two people died and 561 were injured in festivities across Italy.
You can share this story on social media: