Andrey Lugovoy questions the date of Litvinenko's poisoning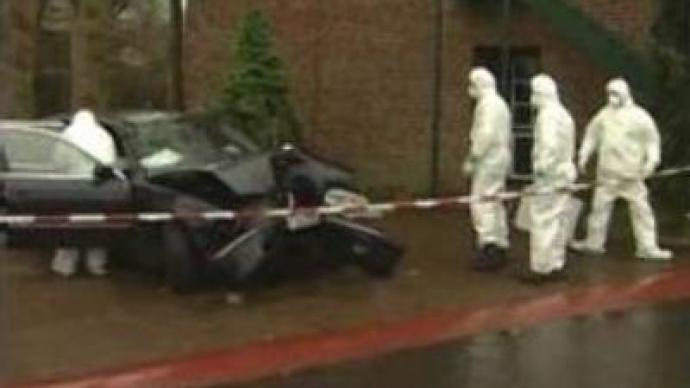 The investigation into the radioactive death of Russian Security agent Alexander Litvinenko has had a new twist. Andrey Lugovoy now says the poisoning took place before November 1 – the day Litvinenko fell ill.
In a recent interview with the Russian tabloid "Moskovsky Komsomolets" Andrey Lugovoy revealed new information regarding the case.
"Who told you that the contamination took place on November 1? It took place much earlier,"
he said.His words echo those of another of Litvinenko's associates, Dmitry Kovtun, who claimed in an interview on German television that he must have been contaminated during meetings with Litvineneko and Lugovoy in London in mid-October. This new information throws the time-frame, in which the poisoning is believed to have taken place, into question.There have already been significant finds of the radioactive substance polonium-210 at the Itsu sushi bar, where Litvinenko met the Italian security expert Mario Scaramella, and the Millenium hotel, where Litvinenko went on to meet Mr Lugovoy and Mr Kovtun. Radiation has also been found at the Parkes Hotel in Knightbridge, where he and Mr itvineneko stayed between Ocotber 16 and 18, and the offices of two security firms that the men visited together.Lugovoy met with Russian and British investigators on Monday. He insists he isn't a suspect.
"I want to emphasise that before the meeting it was stressed that I would be interviewed as a witness and nothing else. The meeting went on for around three hours. It was constructive. I think I answered all the questions constructively,"
he said.But Mr Lugovoy refused to say anything about his friend and former Russian security agency colleague Dmitry Kovtun. He's believed to be in the same hospital, after Russian prosecutors announced that he was found radiation positive. Russian investigators are treating his illness as attempted murder.Kovtun's ex-wife's car and apartment have been tested in Germany and traces of polonium have been revealed, but the results now indicate that nobody has been contaminated. German police remain tight-lipped as to whether they intend to begin legal proceedings against the Russian.
You can share this story on social media: