Amnesty to sue UK intelligence over intercepted emails, phone calls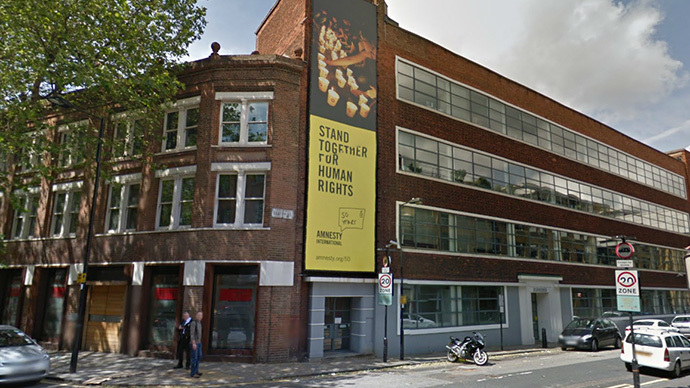 Human rights organization Amnesty International has declared it will take legal action against British security services. Amnesty claims its calls have been intercepted by UK intelligence agencies.
"As a global organization working on many sensitive issues that would be of particular interest to security services in the US and UK, we are deeply troubled by the prospect that the communications of our staff may have been intercepted," Michael Bochenek, Amnesty's director of law and policy told the Guardian.

The group has issued a claim at the Investigatory Powers Tribunal (IPT) saying that the alleged actions by UK intelligence would be in breach of article 8 (right to privacy) and article 10 (right to freedom of expression) of the Human Rights Act.

"We regularly receive sensitive information from sources in situations that mean their co-operation with Amnesty could present a real risk to their safety and the safety of their family," Bochenek said.

Amnesty has also demanded that the IPT hold public hearings of the process – contrary to the body's usual practice of reviewing the complaints secretively and in an unregulated manner.

"It would be a ridiculous irony if the investigation into surveillance that has been carried out in secret was itself secret," Bochenek said.

This is not the only case of an organization suing security services over unauthorized access to their data. Human rights groups Liberty, Privacy International and Big Brother Watch have taken the issue to court, and legal proceedings are underway.

This is the latest among cases taken to court in the wake of Edward Snowden's disclosures.

The Amnesty's move follows revelations that British GCHQ (Government Communications Headquarters) and the NSA (National Security Agency) in the US have been using programs to access the users' and companies' data on the Internet. The programs include PRISM and Tempora, and can take in huge amounts of information shared between the two countries.
You can share this story on social media: