Amazing Russian 'know-how' tackles traffic jams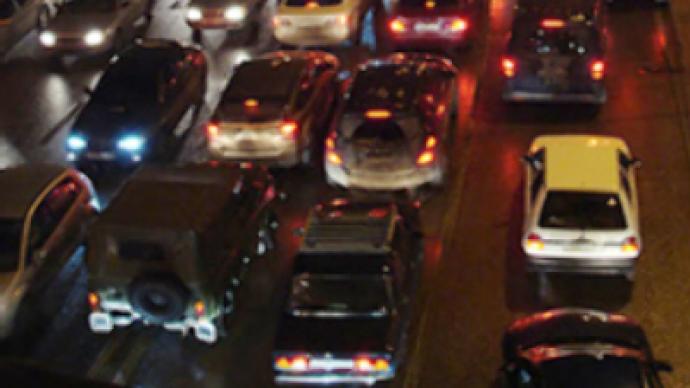 As June 12 was a national holiday in the country, Russians have been enjoying an extended 4-day weekend, taking the opportunity to take a break from the capital's noise and smoke and spend time in the countryside. So, on Sunday evening all roads to Moscow
The traffic is paralysed for about 50 kilometres from Moscow, and cars, many of them overheating, are moving at a maximum speed of 10 kilometres per hour.

Now, though, some inventive drivers are using an unusual method to move faster in the heavy traffic.
It's not unusual for Moscow drivers to move along the roadsides and to use different lanes to move through traffic jams. But today many have amazed by trying a new way of solving the problem.

Some Moscow-bound drivers have taken the step of crossing the central reservation, turning their cars around, and reversing towards Moscow!
So, although, their vehicles are travelling in the wrong direction, they are at least facing the right way! Pretty ingenious, eh? Have you spotted the flaw in their plan yet?
You can share this story on social media: