Almost all water in Russia is undrinkable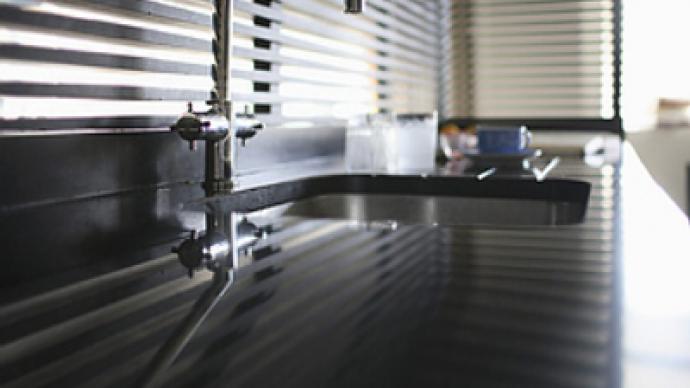 Only one per cent of all sources of potable water in Russia meet the standards of the highest category of quality without needing extra cleaning.
"A considerable part of the population still does not receive potable water of required quality. Only one per cent meets high standards of quality; the other 99 per cent require additional clearing", the director of Institute of Water Problems the scientist of the Russian Academy of Sciences Victor Danilov-Danilyan says.
He added that there are not enough water purifying facilities responding to the modern standards in the country, except in Moscow and St. Petersburg. Protecting water from pollution is also not well organised. The rate of deterioration of the waterworks in Russia far exceeds the speed of their modernisation, repairing or replacement.
"The volumes of polluted water released practically do not decrease. If the figures go down, that's only due to the falling of manufacture, instead of introducing water-purifying technologies", the scientist has told.
Lake Baikal
Russia's Lake Baikal is considered the deepest lake on the planet and is on UNESCO's World Heritage List.
It contains about 23,000 cubic kilometres of fresh water, which makes up 20 per cent of both the world and 90 per cent of Russia's fresh water reserves.
Headline
Text
However, the shortage of potable water does not threaten Russia so far. Russia has the second highest resource of water in the world next to Brazil.
The UN reports say that about one billion people in the world suffer from catastrophic shortages of water, and one more billion is in a condition of water stress, which means they periodically lack it.
According to scientists' calculations, by the middle of the 21st century 40 per cent of the world's population will suffer from water shortages.
You can share this story on social media: