Alleged racially motivated attacks in Russia's Stavropol cause tension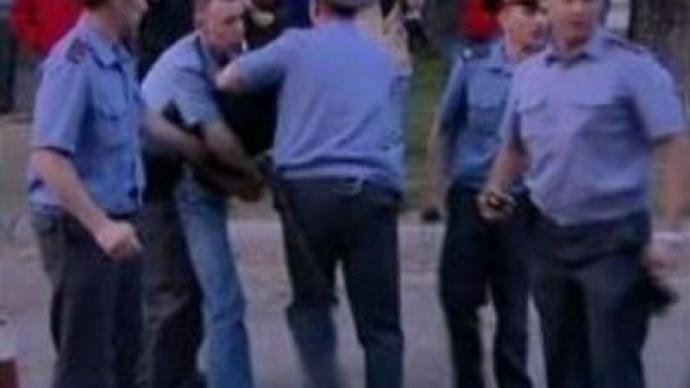 A State Duma committee, headed by vice speaker Vladimir Kartenko, is heading to the southern Russian city of Stavropol, where tension has increased as about 1,000 people took to the streets on Tuesday night.
The demonstrators demanded the investigation of a series of attacks – which they believe are racially motivated. Several people were detained, some of them underage. In the latest incident two Russian students have been stabbed to death on Sunday night. This comes after a Chechen student was killed in a violent row between Russian and Chechen communities at the end of May. Authorities deny the incidents are ethnically motivated and say they cannot be linked. Russian Interior Minister Rashid Nurgaliev says the disturbances in Stavropol won't lead to a repeat of the race riots that took place in the northern Russian city of Kondopoga last year.
You can share this story on social media: