All Nippon Airways plane makes successful emergency landing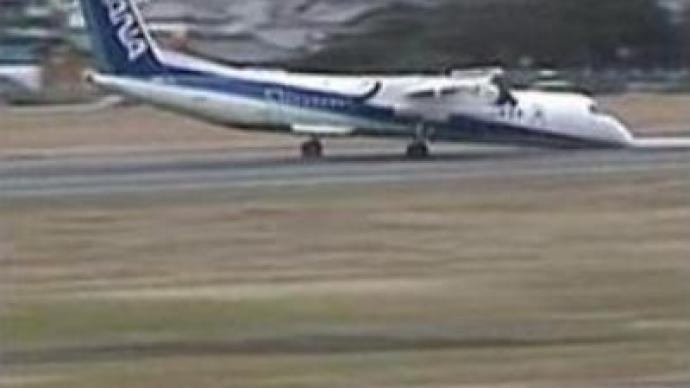 A passenger plane has landed safely in southwestern Japan after suffering problems with its landing gear. The plane from Osaka to Kochi had been forced to circle Kochi airport to use up its fuel before attempting to land.
The All Nippon Airways plane made a successful emergency landing, coming to rest with its nose touching the tarmac.Officials say the plane was having trouble extending its wheels for landing.Fifty six passengers and four crew members are reported to have been on board.
You can share this story on social media: