Fierce fighting in Aleppo: Govt and rebel forces close in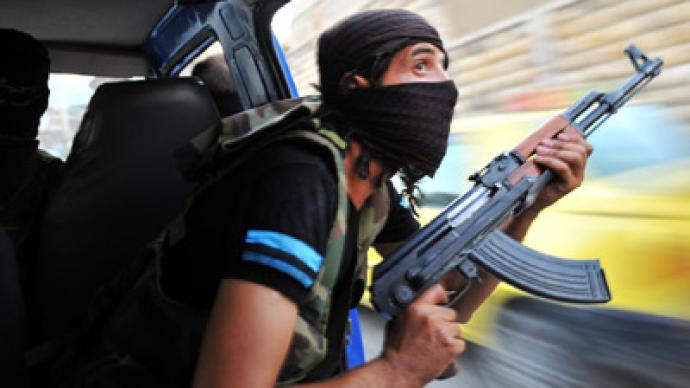 Government and rebel reinforcements are converging on the flashpoint Syrian city of Aleppo on the fifth day of brutal clashes. Assad forces are reportedly attempting to regain control of neighborhoods where opposition fighters have gained a foothold.
Thousands of government troops are being transferred to the city in a counteroffensive strike against rebel forces, say the Free Syria Army. "A large number of troops is being redeployed from Jabal al-Zawiyah to Aleppo, which is strategically more important for the regime than Idlib," Colonel Abdel Jabbar al-Oqaidi, the FSA's Military Council spokesman in the city told AFP on Wednesday. He added that he believes the reinforcements are being deployed because of the intensity of the clashes in the city.There also have been reports of Assad's warplanes striking opposition forces in the city.RT's correspondent in Syria, Oksana Boyko, confirms intensive fighting in at least four suburbs. Residents of the city have been taking cover all day long with some evacuated from the most dangerous sites, she says. They took refuge in several university campuses.Officials in Damascus have neither confirmed nor denied the reports that fighter jets were dispatched to Syria's second largest city. If confirmed, this would be the first time that Syrian war planes have been used in the conflict.Aleppo had long remained immune to the 17-month uprising against President Bashar Assad. This held true until four days ago when rebels launched a "liberate Aleppo" offensive in the city of three million.The struggle for Aleppo comes after a six-day rebel assault in Damascus, which culminated in the assassination of four top security officials in a bomb attack last Wednesday.The international community has thus far been unable to agree on a resolution to the conflict that has wracked the country for the past 17 months. The UN puts the total of those killed at over 15,000.
You can share this story on social media: