Al-Qaeda calls Bush's Iraq strategy "doomed"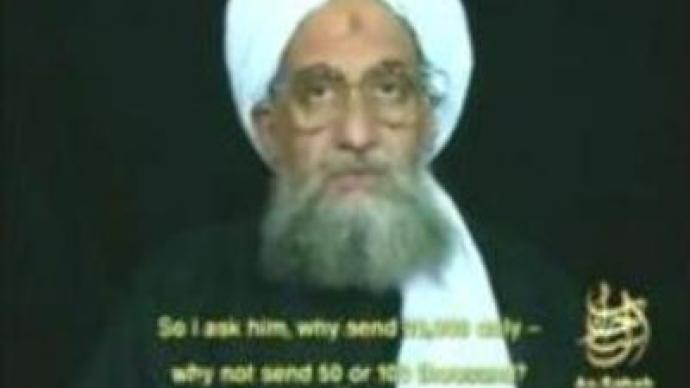 Ayman al-Zawahri, Al-Qaeda's deputy leader, has critisied U.S. President George W. Bush's new plan for Iraq. The comments have come in a new video message released to the media.
Al-Zawahri said that Bush strategy to increase the number of troops in Iraq by 21,000 was "doomed."He added all of them would be demolished at the hands of the mujahideen, and he dared the president to send the entire U.S. armed forces.The message was the first reaction from Al-Qaeda's leadership to the new U.S. plan.
You can share this story on social media: