Air-to-air bombs exploding near St Pete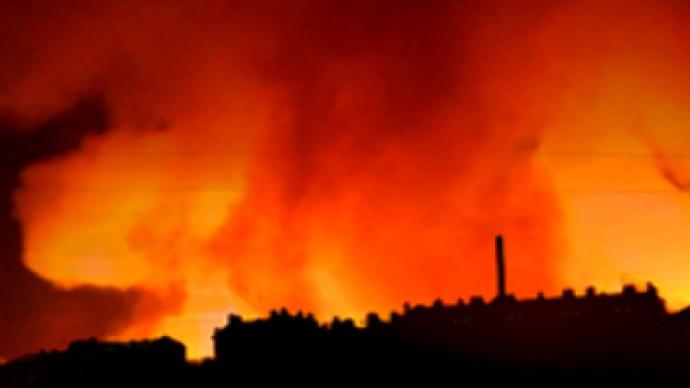 In Russia's Leningrad region, air-to-air bombs are exploding at a military airdrome depot, which is on fire. Army officials say burning fragments are scattering across a radius of three to four kilometeres from the site.
The fire started about 4 pm Moscow time.
No injuries have been reported.
Firefighters are working at the scene and more are on their way.
You can share this story on social media: